I've long said that the greatest value we financial advisers bring to clients is keeping them from making mistakes from which they can't recover.
A recent Morningstar study showed that on average, people who self-directed their 401(k)s reduced their equities during the first quarter of 2020 by a whopping 17 percentage points. Of course, they didn't do this at the top of the market, prior to the pandemic-fueled sell-off. Nope. They panicked, followed the stampede, and sold at the worst possible time.
Morningstar estimates that those who changed their allocation saw their portfolios underperform by about 750 basis points.
What we do as financial advisers has a big impact. The right kind of planning and advice could easily mean the difference between whether someone can afford to visit their grandkids or not.
So why is it that some advisers still don't charge a fee commensurate with the value they bring? While the industry norm is somewhere around 1% (for accounts up to $1 million), there are countless advisers who charge significantly less than that.
We've had conversations with hundreds of advisers in the past couple of years and have seen a wide range of pricing structures. The majority charge somewhere near 100 basis points, but there are a surprising number of firms that charge substantially less.
One firm we recently encountered charged less than 50 basis points for accounts under $1 million. This, from a hands-on firm that offers comprehensive financial planning and ongoing advice.
If you are a competent, caring, hands-on financial adviser, you should charge a market rate for your services.
The fact is that a higher fee will provide many things to your organization.
Quality employees. To attract and retain great people, you must compensate these individuals with a salary that is at least equivalent to what they could earn elsewhere. Along with a great culture, your compensation packages may need to be above industry averages to keep the brightest people.
Great technology. Our industry has changed so much in the last decade that it almost feels as if we are a technology business that operates within financial services. Tech is at the core of everything we do, and it costs a great deal to subscribe to all the necessary systems. You don't want to be in the position where you can only purchase your technology from a low-cost provider. You want the best tech solutions available in the marketplace.
A profitable business. If your business isn't highly profitable now, in a bull market that has lasted more than a decade, how will it operate during the next bear market when your revenues plummet? A healthy profit margin isn't just beneficial to the adviser, it can also help ensure the business can survive natural market cycles.
If you run a service-oriented advisory firm that takes good care of its clients, you should develop a fee strategy that ensures your business is both profitable and resilient as well. 
[More: 3 principles for growing your firm]
Scott Hanson is co-founder of Allworth Financial, formerly Hanson McClain Advisors, a fee-based RIA with $8 billion in AUM.
The post Should you raise your fees? appeared first on InvestmentNews.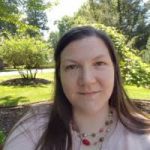 As our second lead editor, Cindy Hamilton covers health, fitness and other wellness topics. She is also instrumental in making sure the content on the site is clear and accurate for our readers. Cindy received a BA and an MA from NYU.