Even if Securities and Exchange Commission Chairman Jay Clayton departs the agency in a second Trump administration, his desire to ease the rules surrounding private market offerings — one of his priorities — will live on and could gain momentum.
Under Clayton's leadership, the SEC has expanded the pool of sophisticated investors who are eligible to buy unregistered securities and has advanced a proposal to simplify the process for start-up firms to raise capital with unregistered securities.
Clayton also has advocated for the use of private placements in retirement accounts. Earlier this year, the Department of Labor issued an information letter clarifying that retirement plan fiduciaries can select multi-asset class funds that include private equity, hedge funds and other private offerings — a move that Clayton cheered with a statement in the DOL press release about the move.
It's clear that Clayton wants to leave the SEC after President Donald Trump's first term. He indicated interest last summer in becoming the next U.S. Attorney for the Southern District of New York. When Trump tried to nominate Clayton for that role, the controversy that blew up halted the process.
Clayton may not be around, but private market reform will be in a second Trump term, industry watchers say.
[More: The SEC's push for more alts and private placements is the wrong move at the wrong time]
One reason is the strong push it has from Republican lawmakers. Since the passage of the Jumpstart Our Business Startups Act of 2012, the SEC has been revising and expanding exemptions from securities registration.
Those in favor of such reforms say they are needed to spur the growth of fledging companies and create jobs. Clayton has argued that more ordinary investors, who do not meet the wealth and income thresholds to be accredited, should have a chance to invest in such firms before they go public with appropriate protections in place.
If Trump is re-elected, it's likely that Republicans on Capitol Hill would encourage him to replace Clayton with someone who is as adamant about opening private markets as he is.
"That would likely be a condition to even being considered," said Tyler Gellasch, executive director of the Healthy Markets Association.
THE GOP FACTOR
It's difficult to predict the outcome of the election, let alone whom Trump or Democratic presidential nominee Joe Biden might choose to lead the SEC. The five-person commission would have a majority reflecting the party that holds the White House.
Gellasch said if there is another GOP-led SEC, it's likely to go further on private market reform than Clayton did.
"Jay Clayton has expanded the private markets but hasn't been as extreme as many GOP policymakers and regulators might prefer," said Gellasch, a former Democratic Senate aide who also served as a counsel to former Democratic SEC member Kara Stein. "If he walks out the door, I think his replacement could be less focused on the significant risks to retail investors and even more focused on theoretical opportunities." 
Republican Commissioner Hester Peirce would remain at the agency after Clayton leaves. Even if Trump doesn't elevate her to the chairmanship, her libertarian views could influence the next chair.
"Why shouldn't mom and pop retail investors be allowed to invest in private offerings?" Peirce said in a statement following the release of the regulation that expanded the pool of accredited investors. "Why should I, as a regulator, decide what other Americans do with their money? Some people argue that the public markets are the only ones in which non-accredited investors should participate. Private markets, however, are where a lot of the economic growth is happening."
Peirce's stance is an indication of where the next GOP-led SEC could go on private market opening, said Barbara Roper, director of investor protection at the Consumer Federation of America.
"I would see no reason to expect there would be any moderation of deregulation," Roper said. "On the contrary, I think all brakes would be off."
Peirce did not respond to a request for comment.
BIPARTISAN INTEREST
Backers of private market expansion say it will continue to get traction in either a second Trump or first Biden administration.
"There's more the SEC could do to improve and modernize the private markets," said Anya Coverman, senior vice president and general counsel at the Institute for Portfolio Alternatives. "Those ideas would be important to any new Republican chair, but we believe they should be equally important to a Democratic chair."
The economic slowdown caused by the coronavirus pandemic will be another factor spurring the next administration, and the SEC, to help firms raise capital, said Joshua Stone, principal at FundsLawyer and legal adviser to the Hedge Fund Association.
"Regardless of who's in the White House, there will be a desire to fund private business and to expand access to private capital," Stone said.
Why shouldn't mom and pop retail investors be allowed to invest in private offerings?

Hester Peirce, Republican SEC commissioner
In 2019, securities registered with the SEC accounted for $1.2 trillion of new capital, while $2.9 trillion was raised through the sale of private securities, or those exempt from registration, according to the SEC.
The next SEC would grapple with allowing more retail investors to buy private securities, said Anna Pinedo, a partner at Mayer Brown.
"We're further away from seeing something come together [in that area]," Pinedo said. "I don't think that during [Clayton's] tenure we'll have enough time for that to happen."
THE DOL JUMPS IN
The real action might be found in the second Trump administration's Labor Department, said John Bowman, senior managing director at the Chartered Alternative Investment Analyst Association.
The SEC might set private-offering policy, but the DOL would be the one to make the rules on how it manifests itself in retirement accounts, where so many assets the private markets want to reside.
"I expect the DOL is the one that's going to have the larger agenda going forward," Bowman said. "Product proliferation is the next big step."
MEETING THE OPPOSITION
But private market expansion will meet stiff resistance.
In a government funding bill earlier this year, House Democrats tried to deny funding to the SEC for the proposal to ease rules on exempt offerings until the agency has a better handle on potential investor harm. Private offerings often are illiquid and hard to value.
"There's broad Democratic support for the notion that before we go farther down this road, [the SEC] ought to be collecting more data," Roper said.
State securities regulators also have consistently voiced concerns about dangers in private placements.
"We support policies facilitating responsible capital formation, but expanding private markets to greater numbers of Main Street investors without greater transparency or improved regulatory tools is very troubling and a potential breeding ground for bad actors," Lisa Hopkins, West Virginia senior deputy securities administrator and president of the North American Securities Administrators Association, said in a statement.
The financial industry may not entirely be on board.
"There's no consensus in the broker-dealer community that putting retail clients into highly illiquid, risky investment products is in their best interests," said Christopher Iacovella, chief executive of the American Securities Association.
Of course, a Biden win could change the tenor of the debate over private markets. A Democratic-led SEC would seek to bolster the public markets rather than look for ways to make it easier to offer private securities, Gellasch said.
"You would likely see a complete reversal of that framing," Gellasch said.
The post Second Trump term could be boon for private market offerings appeared first on InvestmentNews.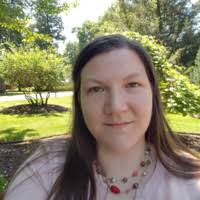 As our second lead editor, Cindy Hamilton covers health, fitness and other wellness topics. She is also instrumental in making sure the content on the site is clear and accurate for our readers. Cindy received a BA and an MA from NYU.