Earlier this week, the Securities and Exchange Commission warned investment advisers and brokers that they're falling short on a new client disclosure that went into effect last month — but it didn't say how to fix it.
In a statement, SEC staff said that reviews of a cross section of firms showed problems with the form and content of the client relationship summary, or Form CRS.
The document — part of an investment advice regulatory package anchored by Regulation Best Interest, the new broker standard — outlines a firm's services, fees, conflicts of interest, standard of conduct and disciplinary history, among other information. The deadline for filing Form CRS was June 30.
As the document is being delivered to clients, it didn't take long for the SEC to find deficiencies. But it doesn't go into great detail about them. Rather, it refers financial advisers to previously released instructions.
"It's sort of opaque," said Chris DiTata, vice president and general counsel at compliance consultant RIA in a Box. "That may be intentional to put advisers on notice that they should be doing a thorough, top-to-bottom review of Form CRS. Advisers would be well served by looking at their Form CRS with fresh eyes."
Essentially, the agency doesn't want financial advisers to relax now that the compliance deadline has passed, said Stephen Murphy, managing director at Foreside Financial Group, a provider of compliance technology and product distribution services.
"It's their attempt to keep Form CRS on the front burner," Murphy said. "They want firms to self-police and disclose as much as possible."
One of the challenges for advisory and brokerage firms is that they only have two pages to work with on their Form CRS – or four pages, if they're dually registered.
That means big operations can tend to cram a lot of information into a Form CRS, using small fonts and tight spacing, said Amy Lynch, president of FrontLine Compliance.
"Firms have become creative with how they use the geography they have to work with on a page," Lynch said. "When you look at the document on a printed page, it is very hard to read."
Even though the SEC wasn't prescriptive regarding how to fix Form CRS shortcomings, DiTata said financial advisers need to pay particular attention to conflicts of interest — such receiving a financial benefit from sales of insurance and proprietary investment products — and to third-party payments.
"I wouldn't be surprised if these are the areas where the SEC focuses in," DiTata said.
But there is a tension in the advice sector about how much to disclose. Murphy recommends advisers review their competitors' Form CRS documents.
"You don't want to be on either tail [of disclosure]," Murphy said. "You want to be as close to the mean as possible."
The SEC could give more clues as to what the disclosure sweet spot is when its Standards of Conduct Implementation Committee hosts a roundtable on Form CRS in the fall.
Lynch wants the SEC to clarify existing guidelines.
"If you really follow the format as prescribed by the SEC, it becomes a disclosure document that says very little," she said. "I hope the SEC makes some changes to its guidance on how these forms are structured."
The agency is conducting targeted exams on Reg BI and Form CRS that focus on financial advisers' "good faith" efforts to comply. How it interprets good faith is anyone's guess. But the agency is likely to help firms comply before bringing down the enforcement hammer.
"You will not see [enforcement] actions in this area for quite some time," Lynch said.
The post SEC warns Form CRS falls short but doesn't prescribe fixes appeared first on InvestmentNews.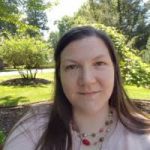 As our second lead editor, Cindy Hamilton covers health, fitness and other wellness topics. She is also instrumental in making sure the content on the site is clear and accurate for our readers. Cindy received a BA and an MA from NYU.