For almost six years, Voya Financial Advisors Inc. violated its fiduciary duty to advisory clients and was riddled with conflict of interest resulting in a fine and restitution to customers totaling $22.9 million, according to the SEC.
The conflicts at the registered investment adviser arm of the broker-dealer ranged from mutual funds to cash sweep accounts to alternative investments, according to documents filed by the Securities and Exchange Commission.
Like most independent broker-dealers, Voya Financial Advisors operates both a brokerage, that charges commissions, and an RIA, which charges fees. The settlement with the SEC stems from violations at Voya's RIA, which has close to $16 billion in customer assets.
From January 2013 to December 2018, Voya Financial Advisors allegedly recommended to its advisory clients that they: buy mutual funds that charged 12b-1 marketing fees when lower cost share classes of the same funds were available; invest in poor-performing cash sweep money market funds when better performing and cheaper funds were available; and charged advisory clients upfront commissions for high-priced, illiquid alternative investment products when the same products were available with the commissions waived.
[More: Alan Moore on why helping younger clients required a whole new approach]
Voya Financial Advisors also provided misleading comparisons to clients when it recommended they move from money market funds to a bank cash sweep product, according to the SEC, violating antifraud provisions and the compliance rule of the Investment Advisers Act of 1940.
Without admitting or denying the findings, Voya will pay a civil penalty of $9 million and pay back clients restitution, including interest, of $13.9 million.
"Restitution, including interest, is being paid to our customers, and we have revised our procedures and disclosure to avoid a recurrence of this issue," a Voya spokesperson wrote in an email. Voya will also hire an independent compliance consultant as part of the settlement.
Voya Financial Advisors has had problems with regulators in the past. In 2017, it agreed to an SEC settlement to pay almost $3.1 million in restitution and fines as a result of payments it received from its clearing broker in connection with the sales of mutual funds. And last year, the Financial Industry Regulatory Authority Inc. censured Voya Financial Advisors and ordered it to pay an unspecified amount in remediation to retirement plan and charitable organization customers to whom it sold mutual funds.
The conflicts of interest for Voya's advisory clients in some instances were obvious, according to the SEC. In one example, from 2013 through August 2017, Voya recommended and invested over 97% of advisory clients' uninvested cash in two money market funds that paid Voya the highest available rate of revenue sharing.
That didn't work well for clients, according to the SEC.
"Using August 2017 as an example, those two money market funds only paid Voya clients a 7-day effective yield of approximately 0.38%," according to the SEC's settlement. "By contrast, in that same period, the clearing broker made several other money market funds available to Voya's advisory clients that would have paid Voya's clients a 7-day yield as high as 0.92%, but for which Voya would have received less or no revenue sharing."
And Voya failed to inform certain RIA clients that investing in high-priced alternative investments like nontraded real estate investment trusts could be done without paying commissions, according to the SEC.
"Voya required advisory clients to purchase illiquid alts through a brokerage account and pay upfront commissions to Voya," according to the settlement.
This was a bad deal for Voya clients, according to the SEC. "Given the investment characteristics of illiquid alts, certain advisory clients paid higher fees, in the form of upfront brokerage commissions, than they otherwise would have had they purchased the same illiquid alts commission-free through a fee-based advisory account."
The post SEC slams Voya Financial with $23 million penalty for conflicts at RIA appeared first on InvestmentNews.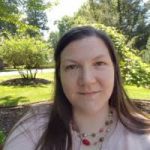 As our second lead editor, Cindy Hamilton covers health, fitness and other wellness topics. She is also instrumental in making sure the content on the site is clear and accurate for our readers. Cindy received a BA and an MA from NYU.