After years of debates, massive change across the political landscape and extensive dialogue with regulators and elected officials, we are very pleased that Regulation Best Interest has now been implemented. The new rule will provide greater clarity than ever for financial professionals across the spectrum of advisory business models regarding their obligations of care and disclosure for clients, while providing investors with unprecedented transparency as they pursue their financial goals.
Although most of the attention around Reg BI has rightly focused on the guidance it will provide for financial services firms and advisers, the new rule also offers enormously important direction for another key group: regulators and lawmakers themselves.
To put it simply, the SEC's landmark regulation should serve as a new "true north" for state officials and other regulatory agencies that are continuing to push forward with their own "best interest" standards.
DEPARTMENT OF LABOR PROPOSAL
At the federal level, the most high-profile effort to establish a new best interest standard was recently released by the Department of Labor. While we were strongly opposed to the unworkable fiduciary rule propagated by the DOL during the Obama administration, we understand the need to reconfigure and modernize the standard of client care and disclosure that currently applies to retirement accounts, especially in light of Reg BI's implementation.
While we are thoroughly reviewing and analyzing the proposal, we are optimistic that it will complement the workable, business model-neutral standard established by Reg BI. It is critical that these two regulations work together in order to avoid creating confusion among investors and to prevent conflicting requirements for financial advisers who are working diligently to comply with the rules.
We look forward to working with the department in a productive dialogue that will ensure that our members' voices are heard and that together we achieve our shared goals of increased transparency and investor protection.
STATE FIDUCIARY RULES
For the various states that are considering their own fiduciary rule proposals, the implementation of Reg BI represents a valuable opportunity to recalibrate their approaches based on the establishment of a unifying, national standard of care.
We believe that Reg BI will successfully address many of the concerns that have motivated these states to undertake their own rulemaking initiatives. With Reg BI now taking full effect, state policymakers will be in a position to assess the effectiveness of the SEC's new standard in strengthening investor protections. Moreover, they will have the opportunity to gauge whether a nationally established unified standard of care can achieve the stated goals of their individual proposals more efficiently than may be possible through a fragmented, state-by-state approach.
With these factors in mind, we encourage state lawmakers and regulators to revise their strategies for crafting individual rules — which raise the threat of creating a confusing patchwork of potentially conflicting regulations from coast to coast — to focus instead on complementing Reg BI, and on more effectively accomplishing the goals of the new rule in the years ahead.
In addition, the coronavirus pandemic continues to create economic uncertainty for millions of Main Street American workers. The need for clarity and stability in the regulatory environment has never been greater than it is today. We will continue to be watchful for any new proposals that undermine the progress Reg BI has made toward establishing such stability and will engage as necessary to make the voice of independent firms and advisers heard.
Further, we urge state officials to consider whether their resources — as well as the resources of firms operating within their borders — are better utilized by focusing on business and client support to help the economy recover in the months ahead.
We commend the SEC on its introduction and implementation of Reg BI. For the sake of investors across the country, we urge various state and federal regulators, as well as state legislators, to harmonize their various best interest proposals with the SEC's groundbreaking new rule going forward.
[More: FSI fights SEC 'rulemaking by enforcement']
Dale Brown is president and CEO of the Financial Services Institute.
The post SEC rule resets regulatory landscape appeared first on InvestmentNews.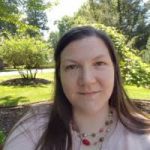 As our second lead editor, Cindy Hamilton covers health, fitness and other wellness topics. She is also instrumental in making sure the content on the site is clear and accurate for our readers. Cindy received a BA and an MA from NYU.