As a top securities lawyer in private practice for most of the past 25 years, Eugene Scalia sent shock waves through the Department of Labor and the Securities and Exchange Commission with lawsuits that kneecapped or totally dismantled major regulations.
But as head of the Labor Department during the past 12 months, he's generated just as much controversy with a handful of highly consequential investment advice proposals rolling out of the agency at a breakneck pace.
For stakeholders — who range from investor advocates to fund managers — Scalia's tenure has been dizzying. Under his leadership, the DOL has been more active in rulemaking than at any time in recent memory. For his critics, this is especially challenging, because Scalia is nothing if not adept. He knows the regulatory process well, both as an insider and outsider.
"He is exceedingly bright," said William Kilberg, a partner at Gibson Dunn & Crutcher, the firm at which Scalia spent his career in private practice. Kilberg, a former DOL solicitor and friend to the late Supreme Court Justice Antonin Scalia, Eugene Scalia's father, has known the younger Scalia since he was 10 years old. He has a "great sense of humor" but is "very much given to busting balloons. It is hard to be egotistical around Gene, because he won't let you," Kilberg said.
Scalia, a Cleveland native who graduated from the University of Virginia and the University of Chicago law school, has seven children. He was nominated as Labor Secretary by President Donald Trump after Alexander Acosta resigned from the post over a plea deal he made years ago with disgraced financier Jeffrey Epstein. Scalia took over the agency Sept. 27, 2019.
Scalia declined to be interviewed or provide comment for this story.
One of Scalia's biggest legal victories came in 2011, when the U.S. Court of Appeals for the D.C. Circuit vacated an SEC rule on proxy access. The court held the agency had done an inadequate cost-benefit analysis and acted in an arbitrary and capricious manner. The decision elevated the importance of cost-benefit justification for regulations and made that dimension of rulemaking the first area opponents turn if they want to launch a legal challenge. Essentially, it's caused regulators to look over their shoulders ever since.
FIDUCIARY FOE
In 2018, Scalia was the lead attorney for a financial industry lawsuit against an Obama-era Labor Department regulation, well-known as the fiduciary rule, which would have raised the retirement account advice standard for brokers. The U.S. Court of Appeals for the 5th Circuit vacated the regulation, finding the DOL exceeded its authority. The Justice Department, under Trump, declined to appeal that ruling to the Supreme Court.
Scalia, 57, has helped shape the advice industry regulation that would replace that Obama rule. The proposed measure aligns with the SEC's Regulation Best Interest, a Trump administration rule setting a new broker advice standard that went into effect June 30. The aim is that brokers who adhere to Reg BI automatically comply with the DOL's fiduciary exemptions regarding retirement advice.
The DOL is on an unusually fast track, introducing the rule proposal in late June while most of the nation was still working from home due to the pandemic and giving it a 30-day comment period. The agency held a virtual public hearing on Sept. 3 and is expected to move quickly to a final rule that would become effective before the end of the first Trump administration.
The agency also allowed only 30 days for public comment on a separate proposal that would strongly limit retirement plans from including investments that incorporate environmental, social and governance factors. Federal agencies generally provide 60 days or more for input on rulemakings, let alone complex ones such as the fiduciary and ESG proposals.
Phyllis Borzi, assistant Labor secretary in the Obama administration and architect of its fiduciary rule, said that Scalia the lawyer would file a lawsuit against Scalia the regulator.
"If this was the Obama administration and [it] followed these procedures, Scalia would be the first one at the courthouse door," Borzi said.
She characterized the cost-benefit analysis attached to the investment advice proposal as a "pile of garbage."
"It is striking that a guy who made his reputation by attacking the economic analysis of the SEC in their regulatory process now presides over a regulatory process in which … [they are] putting out such weak economic analysis," she said.
RULEMAKING APPROACH
Barbara Roper, director of investor protection at the Consumer Federation of America, said Scalia's proposals are vulnerable to legal challenges.
"He's taken everything he's learned about how to abuse the regulatory process and put it on steroids," Roper said. "Would Scalia sue Scalia? Just on the process question, he would. And he would win."
But not everyone agrees.
Valerie Mirko, a partner at Baker McKenzie, said she doubts the fiduciary proposal would be vulnerable to a lawsuit based on the length of the comment period, because the issue has been debated for years.
"There is a lengthy record feeding into this rulemaking," Mirko said.
Scalia's rulemaking approach, though, also has drawn backlash from Democrats on Capitol Hill.
"Over his first year in office, Secretary Scalia has bent over backwards to help big businesses and the president's political donors, while ignoring the struggling workers, retirees, and families it is his duty to protect and entrench inequalities we desperately need to address," Sen. Patty Murray, D-Wash., the ranking member of the Senate Health, Education, Labor and Pensions Committee, said in a statement to InvestmentNews. "I've been pushing back on his efforts to rush through harmful rules that weaken people's retirement security and I'm going to keep fighting for the workers and families who are being sold out by this Administration."
The U.S. Chamber of Commerce, the leading plaintiff in the lawsuit that killed the Obama fiduciary rule, has a more positive view of Scalia's regulatory approach.
"Secretary Scalia has put the pedal to the metal, and they're full steam ahead," said Tom Quaadman, head of the Chamber's Center for Capital Markets Competitiveness. "He wants to get things done in a quick manner while abiding by all the legal procedures and ensuring the rules are done in the right way. Anything the DOL comes out with is going to pass muster if it's challenged in court."
BEST INTERESTS
The financial industry, meanwhile, has not fallen in line behind the fiduciary proposal just because it bears Scalia's imprimatur.
The measure would provide an exemption for investment fiduciaries to earn compensation, such as commissions and 12b-1 fees, which would otherwise be prohibited under federal retirement law, as long as they act in the best interests of plan participants. The brokerage and insurance industries object to the agency's interpretation of a five-part test that determines whether a financial adviser is a fiduciary for retirement savings clients. That test, which had been in place since 1975, was reinstated separately from the fiduciary proposal but addressed in the preamble.
In comment letters and at the Sept. 3 hearing, industry representatives said the agency casts the fiduciary net too widely. For instance, the rule would make an adviser a fiduciary based on a single recommendation to roll over assets from a retirement plan to an individual retirement account. They also object to the agency's finding that a rollover recommendation can constitute investment advice.
The proposal is "more consumer protective than people would have expected," said Brian Graff, CEO of the American Retirement Association. "It has caught some people by surprise. [Agency staff] were able to persuade him this was something that needed to be done to protect consumers."
Scalia's known for being demanding, but also is said to entertain opposing points of view.
WHO IS A FIDUCIARY?
The fiduciary proposal itself is a compromise, said George Michael Gerstein, counsel at Stradley Ronon Stevens & Young.
"I don't think any one group is the winner," Gerstein said. "They were trying to please as many different constituencies as possible."
David Bellaire, general counsel at the Financial Services Institute, said Scalia did a "fantastic job" representing FSI and other plaintiffs in overturning the Obama fiduciary rule. "He's in a different role as labor secretary and needs to be responsive to [an array of] concerns," Bellaire said.
The DOL could still appease the financial industry by modifying its interpretation of who is a fiduciary in the final version of the rule.
"The industry groups are incredibly greedy," Roper said. "They were outraged they didn't get that missing 0.1%" of what they wanted in the fiduciary proposal.
If Scalia faces a storm of criticism about the fiduciary proposal, on the ESG measure, he's confronting a hurricane.
A study led by US SIF: The Forum for Sustainable and Responsible Investment found 95% of the 8,700 comment letters opposed the proposal. The rule would severely restrict ESG investments and instead require fiduciaries to consider only performance when vetting funds for their retirement plan menus.
ESG OPPOSITION
That proposal favors the interests of corporate clients Scalia represented in private practice, according to Bryan McGannan, US SIF director of policy and programs.
"He's made a career of overturning government regulations," McGannon said. But the ESG proposed rule "is completely out of step with where the financial services industry is at large. [There is] a fundamental misunderstanding of how investors incorporate [these] criteria."
The DOL also recently proposed a rule to prevent pension plan fiduciaries from voting for proxy proposals that are not specifically tied to financial performance — a measure that is seen as further restricting ESG investing.
That proposal "tilts the scales … toward corporate oversight and [away from] input from investors, by restricting shareholder rights," McGannon said.
The DOL's approach to ESG policy "is very politically motivated," said Jon Hale, global head of sustainable research at Morningstar. "This is part of the administration's continued denial of climate change. They sense that ESG as an investment discipline is taking root in the U.S. and they want to cut off the growth of ESG before it establishes itself in the mainstream the way it already has in Europe."
Both the fiduciary and ESG proposals are vulnerable to being overturned if Democrats win the White House. But if the Trump administration promulgates final rules before Inauguration Day on Jan. 20, it could make the effort a much heavier lift.
"They want to make sure if a new administration comes in in January, they have to go through a new regulatory process," Borzi said.
Even if the election truncates Scalia's tenure, he will be remembered for a flurry of activity and controversy while he was at the DOL helm.
"None of us knows what's going to happen," given the presidential election, Kilberg said. "Gene has to look at this as something which might be short-tenured, to try to accomplish as much as he can in the time frame that he has."
The post Scalia making hay in his time inside appeared first on InvestmentNews.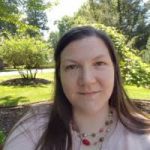 As our second lead editor, Cindy Hamilton covers health, fitness and other wellness topics. She is also instrumental in making sure the content on the site is clear and accurate for our readers. Cindy received a BA and an MA from NYU.