Resiliency is a term used far too often in the business world, but I think it perfectly describes the extraordinary strength RIAs have shown this year in response to the pandemic. Every day, BNY Mellon | Pershing teams engage with RIA leaders nationwide, and learn how they have revolutionized their business models to continue to serve their clients, inspire their advisors and staff and support their communities. Virtually everything has changed in how firms execute their business plans – yet virtually nothing has changed in their core strategies.
A month ago, I reflected on this apparent paradox as I reviewed an early draft of the now-released InvestmentNews 2020 Pricing & Profitability Study. Continuing a legacy of nearly 30 years, the study draws on data from 300+ independent advisory firms to provide a clear view of how they advanced their businesses in 2019, delving into factors ranging from pricing to products, strategy to sales, and more.
As I began reading the study, I wondered: Can any review of 2019 performance still be relevant now that the world has changed? The answer, in fact, is a resounding yes, for two reasons. First, even though 2020 is technically the end of a decade, we can agree that the pandemic's impact has made 2019 a more appropriate culmination of the 2010s. It was a time period marked by impressive growth in this channel, which we can reflect upon as we enter this new decade. Second, the findings offer a "freeze frame" of where RIAs were just before the pandemic changed everything, with data that will prove invaluable when we ultimately compare it to 2020's results.
What's ahead after a decade of growth?
The 2019 study revealed that firms sustained their long, impressive growth streak. Firms experienced strong asset growth – the median rate was 18.2% – which was driven largely by rising markets. Revenue growth, while more modest, was still 7.1%. As illustrated in the chart, despite some fluctuations, the industry can reflect proudly on a highly successful decade.
Now, as RIAs look toward a new decade, the challenge will be to continue to grow and remain resilient even in the tough years like the one we're experiencing. Firms should ask questions such as: "How will we sustain our growth rate – or improve upon it – in the coming years?" and "When we benchmark ourselves against others in the study, what gaps do we see and how might we invest to close those gaps?"
As firms endeavor to answer these questions, they would do well to explore three key study findings that relate to value, profitability and long-term investment in the business.
1. Win the battle over price by continuing to deliver value
Jim Crowley, CEO of BNY Mellon | Pershing, often says that price is an issue only in the absence of value. This view is supported by the study's findings regarding pricing's durability despite intensifying competitive pressures. The study found that less than a quarter of firms changed their pricing schedules over the past two years. Remarkably, among those that did make a change two-thirds actually raised their fees.
This tells us that investors remain willing to pay (the same or more) for the value they derived from a firm's advice, products and services. The challenge for firms is to continue to add superior value – through the pandemic and beyond – that can justify their pricing schedules and sustain investor loyalty.
2. Maintain profitability by optimizing productivity
Productivity was in the spotlight in 2019, as firms reported their highest productivity levels in a decade. The median firm experienced these productivity results based both on revenue per staff member and revenue per professional. This indicates that after years of relatively flat productivity, many firms appear to have cracked the productivity code.
Higher productivity levels help to account for strong profitability in recent years, as evidenced by 2019 margins of nearly 23% and even-higher 2018 margins of over 27%. However, peak productivity may be a sign that a firm's staff is reaching capacity. Accordingly, to sustain growth and profitability in the new decade, firms must continue to focus attention on three areas: People, which involves attracting new talent andbolsteringtraining and development; Process, which means rethinking and restructuring how work is performed; and Technology, which means not only acquiring new capabilities but gleaning far greater value from what's already in place. Firm leaders can use benchmarking data from the study to discern the combination of investments in these three areas to pursue optimal productivity levels in the years ahead.
3. Consider reinvesting to drive growth and build a more sustainable business
Impressive revenue and profitability levels over the past decade have translated into higher compensation for owners of advisory firms, with average income-per-owner reaching a new record in 2019. This finding reflects the valuable role owners play in a firm's success. As evidence of this value, the study found that more than half of a firm's new clients typically are gained due to the efforts of the founders.
During this period of uncertainty, will firm owners choose to take a much-deserved dividend based on the strong performance they've helped to deliver – or instead make significant investments in the firm's capabilities? Every firm must answer that question in its own way, but those that are determined to create a firm that can compete and endure in the new decade should consider re-investing in the business now. This includes devoting resources to cultivating the next generation of leaders who can carry on the founders' tradition and take the firm into the future.
Charting the future
Despite the difficulties of 2020, we are entering a new decade that holds exciting possibilities. This may the ideal time to consider the kind of future you envision for your business.
If you are committed to making your business sustainable for the long term, work with your team over the next few months to conduct a careful analysis of your strategy with the InvestmentNews study at hand as a benchmarking tool. By making informed choices about where to invest in your firm's capabilities – from its people to its processes to its technology – be off to a strong start as we make our way through the post-pandemic 2020s.
About the author
Christina Townsend is a Managing Director and Head of Platform Strategy, Relationship Management & Consulting for Advisor Solutions at BNY Mellon | Pershing. She, and her team, work collaboratively across the enterprise to develop, implement and support the strategy, solutions and platforms available to wealth managers, registered investment advisors, multi-family offices and trust companies. She has a team of dedicated business and technology consultants working with prospects and clients to optimize their businesses. She is also responsible for the relationships with the consultants and vendors who support our target market segments. Christina is a member of the Advisor Solutions Executive Committee.
Prior to her current role, she led the Managed Investments product and transition teams and served on the Managed Investments Executive Committee. She was responsible for the product strategy, roadmap and implementing client's managed account solutions.
Christina joined Pershing in 2000. She started her career in the corporate intern program and then spent a number of years supporting business process improvement efforts for the firm. She managed a team that was responsible for delivering large-scale technology and new client conversion projects.
Christina is the North America Co-Chair of BNY Mellon's Women's Initiative Network and is a member of the BNY Mellon WIN Executive Council.
Christina earned a Bachelor of Science degree in Economics from Bates College. She completed the Securities Industry Institute® program, sponsored by Securities Industry and Financial Markets Association (SIFMA), at the Wharton School of the University of Pennsylvania.
Connect with Christina Townsend on LinkedIn
The post RIAs: New Decade, New Goals – How Will Your Firm Define the 2020s? appeared first on InvestmentNews.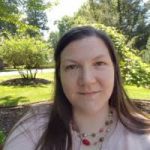 As our second lead editor, Cindy Hamilton covers health, fitness and other wellness topics. She is also instrumental in making sure the content on the site is clear and accurate for our readers. Cindy received a BA and an MA from NYU.