Ruth Bader Ginsburg lived her life shattering glass ceilings, but the "notorious" academic, lawyer, and U.S. Supreme Court Justice spent the balance of her career trying to equalize the decks for American women.
While many will quickly argue that the fight for equality is still out of reach, with women making 80 cents to a man's $1 and with so few women topping the organizational chart of the nation's largest companies, it would be regrettable to forget all the ways that tangible progress for female financial independence and security was forged through the laws fought for by RBG.
Because of Ginsburg, men and women have equal legal access to the most crucial savings and investing tools. She doggedly pushed the nation's courts in cases that led to ensuring the sexes have equal access to jobs, bank accounts, mortgages, credit cards and more.
[More: Building a better asset management industry requires more women and minorities]
Her work as an attorney in the 1970s helped to change the way the Supreme Court approached women's rights, decades before she was herself was appointed to the high court in 1993.
Ginsburg took on the whole notion of sex-based policies and turned it on its head, in part by focusing her legal theories on inequalities experienced by men. In one case representing widower Stephen Wiesenfeld, Ginsburg challenged a Social Security Act provision that allocated parental benefits only for widows who had minor children. Wiesenfeld, whose wife died giving birth to their son, was denied these benefits even though he had to endure all the demands and difficulties of raising a child alone.
The 1975 Supreme Court decision in that case – Ginsburg's first of five wins arguing before the nation's highest court – ruled that such sex-based discrimination was unconstitutional.
Two years later, Ginsburg represented Leon Goldfarb, challenging another sex-based provision of the Social Security Act regarding survivor benefits. The Social Security Administration at the time automatically provided widows with survivor benefits on the death of their husbands who had been paying into Social Security, but widowers could only receive them if they could prove they were financially dependent on their wives' earnings. The Supreme Court ultimately found that the policy deprived female wage earners of the same protection that male workers in the same position would have received, violating equal protection.
In addition to her arguments before the highest court, Ginsburg also successfully handled many lower-court cases, too, that broadened civil rights law and 14th amendment protections to women.
She's credited with helping to tear down the network of laws that acted to discourage female financial strength and independence, giving women access to saving, spending and investment vehicles, not to mention jobs — and being able to return to jobs after pregnancy.
Financial advisers can carry on the RBG battle cry for equality by playing an important role with clients. Advisers can change the future for individual women by ensuring they have meaningful participation in economic decision-making across their lives.
Practically, that means advisers taking the time to glean answers from both spouses about financial needs, goals and fears, not just putting the question out to each and accepting when only the husband responds.
Sometimes it will mean pushing a woman to become more active in her financial destiny and giving her the education and confidence to recognize that she has the right and responsibility to fight for her own financial security.
Ginsburg reportedly wanted to be remembered as "someone who used whatever talent she had to do her work to the very best of her ability. And to help repair tears in her society, to make things a little better through the use of whatever ability she has."
Women need someone looking to make things better for them financially, as they are most likely to surrender earnings and corporate retirement savings to care for children and others during their lives. They face the aforementioned wage gap and challenges moving up the career ladder; and women lag men in financial literacy.
The post RBG gave women the keys to financial security and freedom appeared first on InvestmentNews.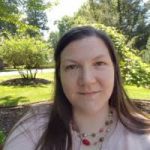 As our second lead editor, Cindy Hamilton covers health, fitness and other wellness topics. She is also instrumental in making sure the content on the site is clear and accurate for our readers. Cindy received a BA and an MA from NYU.