The global pandemic that has virtually grounded all business travel for the past eight months is starting to test the patience of a financial services industry that's known for its hardy road warriors.
With most of the industry conferences either canceled or turned into virtual events for 2020 due to COVID-19, the need to travel has been dramatically reduced. But even as the pandemic lingers toward a potential second wave and the uncertainty of flu season, pockets of the financial services industry are finding it difficult to stay put.
"It feels like in-person meetings are starting to open up again," said Aaron Klein, co-founder and chief executive of Riskalyze.
Klein said he has traveled for work "a couple of times," including a trip from California to the Atlanta office, where about a quarter of the workforce is back in the office.
And in August, Riskalyze held its board meeting in Denver, which included both in-person and virtual attendees.
There have also been new hires on both the sales and product teams, which have involved in-person meetings, he said.
"My take is that I think people have different health-risk numbers the same way people have different investment-risk numbers," he said. "People are individuals when it comes to risk and that's no different from a health issue like this pandemic. We do not mandate travel for anyone, and we haven't banned travel, but we don't want anyone to feel obligated to travel."
"I have done a fair amount of travel this year," said Kerrie Debbs, a North Carolina-based partner at Main Street Financial Solutions.
While her "last official business trip" scheduled for March was canceled due to the pandemic, Debbs flew for business in June, July and September to the New York and New Jersey metro areas, and she's planning a December trip to Florida.
She has also driven to see clients located across North Carolina.
"I was not concerned about the traveling I've done," she said. "I would consider myself healthy, and I think people have to make a judgment call about how healthy they are."
BACK TO THE OFFICE
The migration toward in-person interactions is also unfolding at Omaha, Nebraska-based Carson Group, where most of the management team is now back in the office, along with about a third of the 240-person workforce.
"In October we started holding leadership team meetings in person, and I'm now getting into the office two or three times a week," said Carson Group founder and chief executive Ron Carson.
"I think businesses that don't go back to work will be at a disadvantage," he added. "The people I know that are traveling have not had any issue with Covid, and the two people I do know (that became infected) had been locked up in their house. I feel we're all going to get it and I don't want to stop living my life."
As the owner of a private jet who hasn't flown commercial in 20 years, Carson admits his biggest challenge with travel is that there are so few places accessible for in-person meetings.
"We've done less travel because the conference circuit is all shut down," he said. "But in the last 30 days there have been a lot of requests for face to face meetings. I feel like there's been a real shift."
For those without private jets, getting there can be more than half the fun.
For Matt Ackermann, who is filming an independent docuseries on impact investing, that means loading five people into a 30-foot RV camper and driving from New York to Florida to film interviews along the way, and back.
"We found that to do it safely with the crew we have, it's smarter not to use airplanes and hotels," he said. "I know it's crazy to be traveling at this time, but we felt this is story that needs to be told."
Vance Barse, founder of Your Dedicated Fiduciary, also knows a bit about prioritizing in the age of COVID.
After five months of phone calls and Zoom meetings, Barse said people are becoming more open to the idea of in-person meetings.
"I arrived at the conclusion that the show must go on," he said. "People are suffering from Zoom fatigue and clients are thirsty for in-person interactions."
It feels like in-person meetings are starting to open up again.

Aaron Klein, co-founder and chief executive of Riskalyze
In addition to relocating from San Diego to Dallas in June, Barse has completed four trips to visit clients over the past six weeks.
"I always call and ask if they are interested and willing to meet in person, and everyone has said yes because they're not that concerned with getting the virus," he said. "I'm taking every safety precaution possible. The only difference between pre-COVID and meetings now is the lack of hello and goodbye hugs."
Having contracted and recovered from COVID, Kashif Ahmed, president of American Private Wealth, hasn't stopped traveling, but he is not flexible on safety measures.
"I recently took a trip to Texas, and I'm scheduled to be back there and go overseas before the end of the year," he said. "We never stopped doing in-person meetings with clients, but we require masks."
Ahmed said he turned away one prospective client who was looking for someone to manage $3 million because of a refusal to wear a mask, but he isn't ready to just shelter in place until the pandemic is over.
"You won't get anything done if you just remain paranoid; even Noah let a pair of termites onto his wooden boat," he said. "I'm waiting for conferences to come back. We are in the people business. There's not much you can do on a Zoom call, and most clients don't even know how to set up a Zoom call."
The post Pandemic-weary advice industry shows signs of taking flight appeared first on InvestmentNews.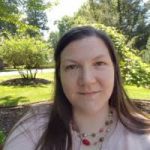 As our second lead editor, Cindy Hamilton covers health, fitness and other wellness topics. She is also instrumental in making sure the content on the site is clear and accurate for our readers. Cindy received a BA and an MA from NYU.