Changing retirement plan providers was not a top priority for employers during the second quarter, which didn't help record keepers win much new business.
But the lack of movement also meant high levels of client retention.
"Because of the pandemic, employers were so focused on looking at their own operating models … that they delayed or deferred retirement plan and record keeping searches," said Renee Schaaf, president of retirement and income solutions at Principal Financial Group. "We saw pipeline and sales down for second quarter simply as a result of that."
But, "the flipside of that coin is an improvement in retention," she said.
It appears to be an industrywide trend.
A survey of 14 record keepers published last month by Limra's Secure Retirement Institute found that sales were down by 21% compared with the second quarter of 2019. Record keepers said they expect sales to continue to be low for the rest of the year, with 22% less sales in the third quarter and 14% in the fourth quarter, according to Limra.
Some record keepers are offering deals for new clients.
On Tuesday, John Hancock announced that it will waive record keeping fees for the first quarter of 2021 for plans that sign up with the company between Aug. 1 and Dec. 31.
That followed an announcement last week by Nationwide Retirement Plans that it too will waive fees for certain clients. Under that deal, Nationwide will waive its portion of a plan's asset-based fee for 90 days, according to the company's announcement. It applies to plans that sign up for Nationwide's Flexible Advantage plan option.
RETURN TO NORMAL
Plan sales have started to pick up during the third quarter, Schaaf said.
"A true return-to-normal situation is still a ways off. We still have a virus that's raging," she said.
That firm's book of business has been slightly less effected by the record level of new unemployment claims filed curing the COVID-19 crisis, she said. The firm has a lower concentration of plans sponsored by companies in the hardest-hit sectors, such as the service, arts and entertainment industries, she said.
Principal had 38,686 defined-contribution plans in its record keeping business as of the end of June, down from 38,924 at the end of March and 40,562 plans at the end of June 2019, according to the company's most recent financial report.
Those figures do not include plans in the Wells Fargo Institutional Retirement Trust business, which Principal acquired last year and is in the process of integrating.
The company will finish integrating the Wells Fargo business by the third quarter of 2021, Schaaf said. At that time, the firm expects to have a total of about 45,000 plan clients, representing a total of 7.5 million to 9.8 million participants, she said.
"Making this acquistion really demonstrates our commitment to the U.S. retirement market," she said. "It added scale, but it also added new capabilities, particularly in the large-plan market and giving us a team that is experienced with consultants."
Taking on the Wells Fargo retirement plan business means cutting some jobs at both companies, she said. The firm so far has extended job offers to more than 2,000 Wells Fargo Institutional Retirement Trust employees, which would add to the roughly 3,000 employees in Principal's business.
"It's one thing to make an acquisition where the acquirer assumes that all their practices and ideas are the best. It's another to really thoughtfully look at the team and operation that's being acquired and understand [with] a very customer-focused attitude what makes the most sense for the marketplace," Schaaf said. "That is a lot harder than just moving one block of business onto a current platform and assuming everything changes for the business being acquired."
WORKING FROM HOME
Principal had good timing in its investment in proprietary virtual meeting software, which helped the firm adjust to the new work reality, Schaaf said. That software has made presentations to employers, consultants and advisers more effective and interesting than simply using a video conferencing service like Zoom, she said.
"We transitioned to a remote work environment really seamlessly and easily," she said. Recent investments in software have also benefited clients, she said.
"We've invested heavily in digital experience over the last three years," she said. Improved digital and mobile capabilities "have really paid off in this environment."
The post Pandemic behind 401(k) sales slump, client retention bump appeared first on InvestmentNews.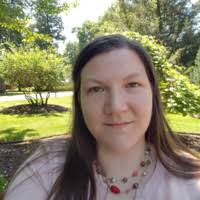 As our second lead editor, Cindy Hamilton covers health, fitness and other wellness topics. She is also instrumental in making sure the content on the site is clear and accurate for our readers. Cindy received a BA and an MA from NYU.