It's been one year since AssetMark made its trading debut on the New York Stock Exchange with an initial public offering that experts say may open up the door for others in the industry to go public.
Since the IPO, the Concord, California-based turnkey asset management platform has a market capitalization of $2 billion, boasts $38.8 billion client assets under management, according to the company's latest Form ADV, and works with a total of 8,400 independent financial advisers.
Last year, the TAMP was valued at $1.2 billion.
Yet, going through the first year as a public company amidst a global pandemic has presented challenges. For AssetMark's President and CEO Charles Goldman, that meant helping its adviser clientele pivot to serve investors and their own practices during a time of unprecedented volatility.
"The real story behind our growth since the IPO and before the IPO are the same," Goldman said in an interview. "The clarity that comes with thinking about how investors and advisers' relationships can be made better drives us and we deliver that through our strategic pillars, which are compelling technology, curated investments, and deeply personal relationships with our advisers."
Goldman shared with InvestmentNews his lessons learned since the company went public, how the TAMP market has changed, and what advisers can expect from AssetMark moving forward. What follows is an edited version of Goldman's conversation with InvestmentNews.
InvestmentNews: What's the biggest lesson learned since the IPO last year?
Charles Goldman: One of the things that has been an interesting lesson is rethinking the notion of quarterly reporting to a wide group of investors and analysts.
Before going public, you hear a lot about quarterly pressure for earnings. I would say that's not really the issue because weak management teams focus on quarterly results as a meaningful indicator of success or performance, but it's really over the medium to long term that success is measured.
Still, the scrutiny that happens every quarter during earnings season juxtaposes the notion of what we're trying to do long term and creates this cadence and workload that was much more than I expected.
While the transparencies are great and very valuable to everybody, it really did add a lot more to the general counsel, CFO and CEO jobs — whether it's dealing with investors, analysts or the board.
IN: How has AssetMark navigated the pandemic since mid-March?
CG: We were very focused on, first, getting our employees out of the office. I was in California for work and on March 10, a Tuesday night, I went to a Golden State Warriors game with AssetMark's chief investment officer where we saw the last game play.
By that Saturday, we made the decision to close our facilities on Monday. So we had everyone out of our facilities, including our big operating facility in Phoenix, in a matter of days. Instances like this is a testament, not just to us, but the industry at large. No one ever tested what a full shutdown and shift to remote working would look like. The herculean effort of our tech and operations teams to get these complex processes set up at home for our employees was unreal.
We immediately pivoted to make sure we're handling those massive call volumes. We also converted our content delivery to be web enabled. We had over 2,000 advisers on our webinars during the last few months. We've run webinars before, but not at that scale. So we started creating meaningful, bite sized content that can be delivered and consumed in a digital way to help advisers protect their businesses, engage their clients and grow their business even during COVID-19.
IN: What's the state of the TAMP market, including future growth areas, as the space continues to consolidate?
CG: There's permanent changes that are going to occur. We break the buckets of change down into four key areas.
The first is to ask: 'What's going on with investors?' Everything in our business starts with investors — their demand, changes, demographics — investors really drive everything.
The second bucket is rethinking how advisers need to change to meet those investor needs and how AssetMark can facilitate or point the adviser in the right direction. Third, we look at the industry itself and we see what our competitors are doing.
Finally, we look at regulatory trends since our business has a big regulatory component to it, and the regulators have a lot to say about what goes on.
The mega trend in investors' changes is the need for planning to move away from this notion that people in our business are selling them products that are somehow going to create alpha or differentiated outcomes. Rather, it's about planning and truly understanding the investor — their risks, their dreams, their aspirations and their fears. An adivers can understand those things in a dynamic way while regularly checking in on how they change over time, then assessing how the investors are thinking about risk.
Today, most of our industry thinks about risk as risk tolerance, but if you just step back for a second, what that's doing is under risking portfolios for most investors, because risk is not just tolerance, it's capacity for risk.
You may only be able to tolerate a portfolio that's 50% equities and 50% fixed income, but you can withstand the losses that will occur over a short time with a 70% equities and 30% fixed income portfolio. I'm not recommending that, but it's that combination of things that advisers who understand that and can dynamically engage in those conversations about investors' aspirations, then they can analyze the real risk along all those dimensions and tie that back into a really thoughtful, diversified portfolio.
Moreover, the whole experience is changing with Zoom. Advisers need to be able to deliberate with the investor when they want on any tool, anyplace, and anytime that the investor needs it.
IN: What can we expect next from AssetMark?
CG: We'll keep our focus on our three strategic pillars — compelling technology, enhancing our investment platform and curating it. We're not a marketplace, we have an investment approach and a deep due diligence approach to who's on the platform and how we construct portfolios.
We'll continue to deepen relationships with advisers. In a way, that's truly differentiated us. We'll continue to drive that compelling technology, and by that we mean tech that is integrated on any device at any time and easy to use.
We'll ramp up tools for portfolio analytics. We have a very cool tool called PortfolioEngine where we have the ability for advisors to evaluate competitive portfolios and easily test them against different market environments. We want to integrate that experience into our proposal system and into our account opening capability.
Also, we want to make more processes electronic. We know the constant pain of reporting in our industry so we are redoing our reporting to make it easier to use. We have on-demand reporting, so you can see what's going on anytime, anywhere. We want to make that more integrated and more intuitive.
The post One year since AssetMark's IPO: A look at the TAMP's growth appeared first on InvestmentNews.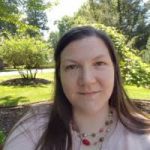 As our second lead editor, Cindy Hamilton covers health, fitness and other wellness topics. She is also instrumental in making sure the content on the site is clear and accurate for our readers. Cindy received a BA and an MA from NYU.