It's become evident in recent years that some employers are having a hard time keeping track of participants in their retirement plans who have exited the company, but still have money in the plan.
Workers change jobs frequently these days, and in many cases, those leaving have participated in a retirement plan. A 2014 Government Accountability Office report estimated that from 2004 to 2013, more than 25 million departing workers left behind at least one retirement account. Some, especially those with low balances, may not realize they have an account. And once workers have left a job, the company may be acquired or go out of business, making it hard for them to figure out who to get in touch with about their account.
In 2017, this problem hit the headlines when MetLife admitted that it had lost track of more than 13,000 plan participants whose former employers had transferred their retirement plan liabilities to the insurer.
Also that year, the Labor Department said it was stepping up its audits of plans with missing participants. That effort continues, with the department noting last month that in 2020 alone, investigators in its Employee Benefits Security Administration unit had helped reunite missing participants with plan benefits "with a present value in excess of $1.4 billion."
LOOKING FOR GUIDANCE
As the Labor Department focused on this topic, employers have been asking for guidance on exactly what they should do regarding missing participants, and the department finally provided that last month.
For starters, it said, plan sponsors should have a sense of how many of their participants they aren't able to locate; the Labor Department cited such warning signs as people not responding to communications or not starting to draw retirement benefits when they hit the appropriate age.
The department also cited what it called best practices, such as having accurate information on the plan's participants, communicating with them effectively and searching for them if they fall out of touch. When it comes to looking for missing people, it noted that even if the retirement plan doesn't have up-to-date information, another of the company's plans, such as the health plan, might. Companies can also try to get in touch with the beneficiaries or emergency contacts that former employees listed in company plans. Plan sponsors can also search online, use social media or employ a commercial locator agency or credit reporting agency to track the missing participants, according to the department.
NOT ROCKET SCIENCE
None of this is rocket science. But then, after MetLife fessed up about the missing participants, Massachusetts Secretary of the Commonwealth William Galvin asked it for the names of the participants from his state, and later reported that he was able to locate the majority of them within a few weeks.
Former employees can probably use all the retirement savings they can get their hands on. Companies sponsoring retirement plans and the advisers who work with them have a responsibility to get the money in retirement accounts to its rightful owners.
Thank goodness for the internet, and the vast store of information it has accumulated, which should aid them in that effort.
[Video: FPA alters course amid pandemic]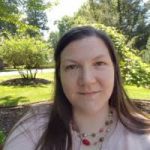 As our second lead editor, Cindy Hamilton covers health, fitness and other wellness topics. She is also instrumental in making sure the content on the site is clear and accurate for our readers. Cindy received a BA and an MA from NYU.