The COVID-19 pandemic has significantly changed the way advisers interact with both clients and prospects. Social distancing, for example, has made meeting in person next to impossible, which in turn is making it incredibly difficult to engage with potential clients.
In fact, two of the questions I am being asked most frequently by advisers are: "How can I meet new prospects when I am not meeting in person at all?" and "Where can I go to get in front of new prospects if I can't really go anywhere?"
These are valid questions. Sometimes it may feel as if your business will not survive in this "new normal." But the truth is, it can thrive. Learning effective ways to prospect virtually can and will be a huge competitive advantage to advisers who embrace it.
One of the best ways to do this is by hosting a virtual event.
THE 'VIRTUAL' ADVANTAGE
Hosting educational events can be a very effective way to attract new clients. In fact, I used in-person seminars to build my business. In most cases, winning new clients is a numbers game, so getting in front of as many prospects as possible is critical.
That said, advisers now have a huge advantage because they're able to host these events virtually. With in-person events, you are limited by time, space and money — let's face it, hosting a live event can be really expensive. Today, because of technology, advisers can host events with virtually unlimited "seating," which extends your reach well beyond any physical capacity, with minimum cost other than that of a Zoom license.
[More: Prospecting events in a virtual world]
But with every advantage, there are also challenges that need to be acknowledged and overcome.
THE IMPORTANCE OF STORYTELLLING
The first challenge is the plethora of new online events. If you're like me, you are probably invited to dozens of online events each week. The same thing is likely happening to your clients and your prospects.
So how do you overcome that challenge? How do you market and deliver online programs that are so different and so engaging, your prospects and clients will not only attend, but will invite their friends and their family members to attend as well?
The answer is a concept I call the Secret Sauce. In a nutshell, when advisers have an opportunity to get in front of prospects, they typically talk about financial topics like the markets, the economy or their investment philosophy. In most cases, none of those topics will evoke the response you need to get your audience to react by scheduling time to meet with you and seek out your counsel.
Instead, I recommend advisers focus on two main things: 1) sharing stories that resonate with your audience by using real life case studies and 2) "disturbing" them by highlighting risk areas in their lives that have likely not been appropriately addressed.
FEAR OF LOSS TRUMPS OPPORTUNITY FOR GAIN
It's so important to realize that it's always the risk side of the balance sheet that gets prospective clients to react more quickly.
Why? Because the fear of loss is always a greater motivator than the opportunity for gain. Always.
Be sure to market your event with that in mind. Unforeseen risks that could ruin their day might actually get them to sign up and attend your event. In your invitation, using bullet points to highlight the risk topics you're going to discuss will certainly result in more attendees than bullet points that talk about how great your manager selection process is.
Remember, at the end of the day, the No. 1 fear most people have regarding their finances is losing what they have worked so hard to accumulate. That extends to most people, regardless of their net worth, and it's especially true for women.
[More: The secret to closing prospects]
THE 'NO SHOW' FACTOR
Another challenge when it comes to virtual events is "spotty" attendance and no shows. It's important to realize people who engage online are often less reliable when it comes to attending. Why? Because they don't have to commit to being anywhere. If the time of your presentation happens to work with their schedule, they'll show up. Otherwise they might not.
Here are some tips to overcome that challenge:
Relevant topics. It's really important to promote relevant topics that will appeal to your market so they wouldn't want to miss out.
Reminders. It's imperative that you send reminders out to them a week out, three days out, one day out, the morning of and an hour prior to your event. I know that may seem like a lot, but people are busy, and with all the "distractions" that exist these days, they tend to have short memories.
Replays. Make sure you are using technology that enables you to send out replays of your event. This is especially critical to send to people who signed up for your webinar but for whatever reason, didn't attend. They've indicated they are interested in your topic, which is a positive sign, but something else in their world took priority. Sending a replay will allow them to watch your presentation at their convenience.
Follow-up is key. You need put more time, effort, energy and thought into the follow-up with those who attended your virtual event. I recommend personally contacting the attendees within the first 48 hours after your event to have the most success in converting them to clients. You — or someone from your team — must call each one. This is a crucial step not to be left out of the process.
MAKE IT PERSONAL
Just like an in-person seminar, your prospects will attend your virtual event so they can see what you are all about. They are not just there for information. Our business is a people business. Clients want to hear your voice. They want you to call them. If they don't answer, leave a message. Let them hear your voice and know that you cared enough to give them a personal call.
The good news is that once you've done your event, your prospect is used to connecting with you virtually, so it's is not a huge leap for them to be amenable to meeting with you virtually as well.
Use this opportunity in time and the technology that exists to grow your practice. The virtual space is a brand-new frontier for many; something exciting to be explored and conquered! Rather than see virtual prospecting as an obstacle, I hope you'll see it as a gift — your new ability to reach a much larger audience in a shorter period of time.
[Listen: Erin Botsford on the Her Success Matters podcast]
Erin Botsford founded Botsford Financial Group and The Advisor Authority. To learn more about what it takes to be a super successful adviser, check out her website.
The post New year, new you: Prospecting in the virtual world appeared first on InvestmentNews.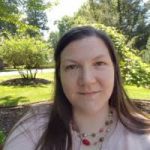 As our second lead editor, Cindy Hamilton covers health, fitness and other wellness topics. She is also instrumental in making sure the content on the site is clear and accurate for our readers. Cindy received a BA and an MA from NYU.