It's part of human nature — and our nature as an industry of problem-solvers — to search for silver linings in even the most challenging of circumstances.
The coronavirus pandemic has wreaked havoc in nearly every aspect of our lives over the past year, forcing firms and professionals to make rapid and significant changes to maintain their operations and client service standards.
However, the good news is that all the hard work, investment and innovation that firms and advisers put in throughout the course of the pandemic need not fall by the wayside as the nation returns to something approaching "normal."
On the contrary, our industry's efforts during this period have created lasting value, revealing significant opportunities to improve the way we work, the ways we manage our businesses — and the ways in which we are regulated.
INNOVATING TO SOLVE COMPLIANCE CHALLENGES IN REAL TIME
Despite the "forced pilot program" that shifted so many of us to remote work settings last year, advisers and firms knew that maintaining strict regulatory compliance was still nonnegotiable. Accomplishing this in a completely different working environment, however, raised several open questions.
One urgent question regarded the Financial Industry Regulatory Authority Inc.'s requirements for annual branch office inspections. While not explicitly stated in the rule, most firms understood that these inspections were required to be held on-site. When firms went "virtual" in response to Covid-19, they needed regulatory clarity that Finra would deem their shift to virtual branch inspections as being compliant with its rules.
Thanks in part to our urging, Finra agreed that on-site inspections may not be possible during the pandemic, and instead allowed firms to implement fully remote inspection plans. In November, the regulator adopted a temporary rule amendment specifically affording firms the option to complete remote inspections without an on-site visit through 2021.
AN UNEXPECTED OPPORTUNITY — FOR BOTH THE INDUSTRY AND REGULATORS
Thanks to advances in technology and our industry's resourcefulness, this new approach has already proven highly effective. Our members report positive experiences with remote inspections, finding them to be just as efficient as on-site inspections, and often more detailed.
As a result, it has become clear that greater adoption of remote work practices and technologies has the potential to create substantial savings of time and money for regulators and industry members alike.
The logical next step is to enshrine many of the effective temporary measures introduced during the pandemic as permanent. We have identified regulatory modernization as one of our top priorities for this year.
OPPORTUNITY MEETS EXECUTION
We are moving quickly to build upon this momentum. In response to Finra's formal request for information on the topic earlier this year, we emphasized the importance of making these temporary adjustments into long-term changes. We stressed the message further during a recent call led by more than a dozen FSI members.
Going forward, we will be gathering data on the firsthand experiences of member firms that completed virtual compliance inspections. We expect this data will support the observed efficiencies that collaborative technologies have created for firms and advisers over the past year, and that it will help us make the case to Finra and other regulators that, in many circumstances, virtual inspections are as effective as in-person examinations.
As always, investor protection will be at the forefront of our minds as we advocate for these important changes, and we will work with our members and regulators to ensure that any long-term shifts toward remote inspections maintain client protection as a top priority.
We will also be advocating for other technology-driven regulatory changes in the year ahead. These will include encouraging e-delivery as a default option for client documents and disclosures.
During his confirmation hearing, recently appointed SEC Chairman Gary Gensler committed to addressing digital delivery alternatives and potentially eliminating paper when recipients prefer to do so.
Based on the effective and efficient compliance results achieved during the pandemic, we are hopeful that regulators will be receptive to the opportunities that remote work, e-signature and e-delivery technologies represent for our industry and its regulatory framework.
[More: FSI advocacy priorities for 2021]
Dale E. Brown is president and CEO of the Financial Services Institute.
Women most interested in social and environmental factors of ESG

The post Modernizing regulations to keep pace with technology appeared first on InvestmentNews.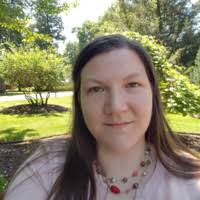 As our second lead editor, Cindy Hamilton covers health, fitness and other wellness topics. She is also instrumental in making sure the content on the site is clear and accurate for our readers. Cindy received a BA and an MA from NYU.