Merrill Lynch Wealth Management announced Tuesday the national roll out of a new planning and portfolio analysis tool, Personal Wealth Analysis, available for the wirehouse's more than 15,000 financial advisers.
The tool, which is a part of Merrill's recently revamped Client Engagement Workstation, is designed to provide financial advisers with a dashboard where they can go for the financial planning and investment portfolio analysis process — via one interface and one step-by-step procedure.
Essentially, the wirehouse has taken its proprietary technology for its goal planning tool and its investment proposal tool and has rewritten the way both function to bring them together into one interface, according to Kabir Sethi, head of digital wealth management for Merrill Lynch and Bank of America Private Bank.
"It's legacy capabilities that we brought together into a completely different workflow," he said.
The tool is designed to force advisers to place individual goal planning at the forefront of conversations with clients, which is a part of a newer business strategy Merrill is pushing to its adviser network to ramp up digital prospecting, according to Sethi.
"By focusing on goal planning, first, advisers can show clients the best way to achieve each individual goal and how to better allocate their portfolio by providing a bottom up approach," said Brian Partridge, head of Investment Solutions Group Specialists at Merrill Lynch. "It's about building up strategy rather than just applying a top down allocation of guidance."
Merrill has been piloting the application for more than 18 months with a total of 5,000 employees, including thousands of adviser trainees and more than 800 senior advisers, according to Sethi. Moving forward, Sethi said the idea is to keep building and expanding the tool in increments each quarter.
Houston-based adviser Nestor Vicknair said Personal Wealth Analysis is "a holistic planning tool that takes into account not only asset allocation and risk adjusted performance, but what a client's money can do for them for the rest of their life."
CATCHING COMPETITORS
Other firms are working on integrating the various pieces of technology advisers use in their daily practice.
For example, Morgan Stanley introduced its holistic platform, WealthDesk, nearly two years ago. The WealthDesk gives advisers a consolidated view of their entire book of business and integrates account aggregation, risk analysis, financial planning, proposal generation, portfolio construction and tax optimization into a single workflow. The platform also leverages tools like BlackRock's Aladdin for portfolio risk and Envestnet Yodlee for account aggregation.
Despite Merrill being a couple years behind, the firm holds some advantage because its technology is proprietary, according to Alois Pirker, research director for Aite Group's Wealth Management practice. By owning the technology, the wirehouse can take its time for development while also being more agile when tweaking the tool's functionality based on adviser feedback.
"Since Merrill Lynch owns these tools, they have control of the data during the process and they have a lot more control of API integration on various platforms, which means they can work through development in a vigorous way without relying on too many third-party components," Pirker said.
The launch of Personal Wealth Analysis comes just two months after the wirehouse unveiled its tech-driven workstation, Client Engagement Workstation, a browser-like platform personalized for financial advisers to manage and connect with their clientele. At the time, Merrill Lynch's Sethi said the firm is undergoing a "major transformation" around wealth planning technology, which is set to continue throughout 2020.
The post Merrill Lynch launches Personal Wealth Analysis for advisers appeared first on InvestmentNews.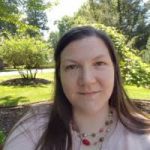 As our second lead editor, Cindy Hamilton covers health, fitness and other wellness topics. She is also instrumental in making sure the content on the site is clear and accurate for our readers. Cindy received a BA and an MA from NYU.