Fidelity Investments and Merrill Lynch have quickly resolved a lawsuit over an adviser who recently went from the former firm to the latter and allegedly used company data to take clients with him.
The firms agreed in court to a permanent injunction that requires the adviser to return any Fidelity client data in his possession and refrain from contacting clients using data he had access to while at the company.
That adviser, Ryan Dolar, left Fidelity on June 15 to join Merrill, according to court records. Fidelity filed a lawsuit on July 21 in U.S. District Court in Atlanta, seeking a permanent injunction, as well as a related Finra arbitration.
The companies agreed to a permanent injunction on Friday.
"Based on reports from Fidelity customers, it is clear that Dolar aggressively and blatantly misappropriated Fidelity's confidential and trade secret customer information and used, and continues to use, that information to unlawfully target and solicit Fidelity customers to transfer their accounts to him at Merrill Lynch," the company wrote in its complaint.
While working as a financial consultant in Fidelity's Buckhead Investor Center in Atlanta, Dolar had access to data for 449 client households, representing more than $356 million in assets, according to the complaint.
After clients told Fidelity they had been contacted by Dolar, the company sent him a cease-and-desist letter, according to court records.
"In his response, Dolar's counsel stated that Dolar denied soliciting Fidelity customers and denied telling a customer that his replacement would be a 'new hire,' as a customer had reported to Fidelity," the complaint read.
A spokesperson for Bank of America said the firm had no comment.
"Fidelity takes the protection of our customer information seriously and has policies in place to ensure that protection, including when associates entrusted with customer information separate from Fidelity," a company spokesperson said in a statement. "When necessary, Fidelity takes legal action in court and through Finra arbitration to further protect customer information."
The injunction restricts Merrill and Dolar from initiating contact with any of his prior clients at Fidelity, though it does not prevent the company from accepting business from clients that establish contact on their own. But even then, another lawsuit could result.
"However, Fidelity expressly reserves the right to seek damages for the transferred business and Dolar/Merrill Lynch expressly reserve the right to defend against any such damages claim," the injunction read.
Under the agreed upon injunction order, Fidelity will dismiss the lawsuit without prejudice, meaning it retains the ability to file a suit on the same claims, if the company finds that the terms are violated. The order also stated that the Finra arbitration would be resolved by the permanent injunction.
The post Merrill, Fidelity sign injunction over client data appeared first on InvestmentNews.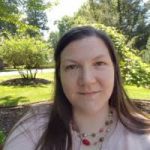 As our second lead editor, Cindy Hamilton covers health, fitness and other wellness topics. She is also instrumental in making sure the content on the site is clear and accurate for our readers. Cindy received a BA and an MA from NYU.