It is certainly not hyperbole to state that the lack of financial literacy in the United States is staggering. It is both ironic and tragic that, in one of the wealthiest nations on the planet, nearly one out of every two citizens is financially illiterate, according to the S&P Global Financial Literacy Survey. Most states do not require students to take a financial literacy course to graduate from high school. Thankfully, growing awareness of this problem has recently prompted many schools to add personal finance courses to their curriculum, but the education challenge remains.
The lack of financial literacy among young adults can lead to detrimental actions. These include taking out too many student loans or taking on too much credit card debt without the full knowledge of what one is actually signing on for — leading to a financial hole that is often very hard to climb out of.
Lest we think that the deficiency in financial knowledge is only among the nation's young, one only has to look into the retirement savings habits of adults. The Federal Reserve's Report on the Economic Well-Being of U.S. Households in 2018 revealed that nearly a quarter of American adults have no retirement savings or pension. Even with the dramatic rise in the stock market over the last decade, 401(k) balances for adults over 60 are only about $175,000, which will erode quickly during retirement.
Financial literacy can be an equalizer for individuals. It empowers them with the knowledge that they can be smart with their finances. It makes them mindful about debt, encourages them to save early and often, and helps them form a plan and track to their personal financial goals.
HOW TO IMPROVE FINANCIAL LITERACY
The remedy for our financial illiteracy pandemic is education, and while the systemic changes required to make this a priority are daunting, financial advisers can make an immediate impact beginning with their clients. Advisers should embrace their role as educators and teach clients about investing, debt, risk mitigation and budgeting. Make sure that clients understand each of the documents that they are completing as well as what is being done with their money and why.
Another valuable service that advisers can offer is to speak with their clients' children about finances or provide their clients with the tools needed to do so themselves. Making sure that clients' children attain financial literacy can help to ensure that the next generation has a secure leg up.
[More: Cure for financial illiteracy? Teach them when they're young]
If advisers want to further extend their reach, they can explore ways to collaborate with community organizations or schools that are advocating for increased financial literacy. Advisers would be surprised at the open reception they are likely to receive for offering this valuable content. At D.A. Davidson, we saw a need for an extracurricular program that taught children the basics of financial planning. Our firm partnered with the YMCA of Metropolitan Los Angeles to launch the "Moneywise" program, which is now in its third year and available in 26 locations.
Closing the financial literacy gap will take time and focused commitment, but it is essential for the long-term health of our economy and its citizens. Though they won't necessarily reach everyone, all advisers can commit to narrowing the gap within their own client families. Each changed trajectory for the better will make an impact for generations.
[More: Financial literacy is important for financial inclusion]
Andrew E. Crowell is vice chairman of wealth management at D.A. Davidson.
The post Making an impact with financial literacy appeared first on InvestmentNews.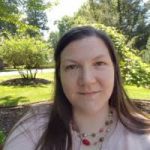 As our second lead editor, Cindy Hamilton covers health, fitness and other wellness topics. She is also instrumental in making sure the content on the site is clear and accurate for our readers. Cindy received a BA and an MA from NYU.