If your Aunt Sally phoned you from Tulsa and asked you to recommend a financial adviser in her city, would you be able to? Odds are you wouldn't. That's because the quality of service someone receives from a national firm is based upon the experience that each person has with their individual adviser.
From planning to investment management, there is no national firm that has a consistent process. If you referred Aunt Sally to XYZ Financial Corp., she might have a great experience with a certified financial planner, or she might be sold a bunch of high-commission products by a salesperson.
There is a tremendous amount of M&A in the advisory community right now. Some of the large acquirers are doing extremely creative financial maneuvers and partnerships. In some cases, the principal of a firm gives up rights to a portion of the cash flows in exchange for a check and some stock. The adviser maintains his or her brand, runs the practice and directs the investment decisions.
To me, as the co-CEO of a firm that has acquired 10 other firms, the sort of M&A I mentioned above might accomplish an adviser's objective of diversifying and taking some chips off the table, but it doesn't solve the problem of identifying the adviser who is going to take the best care of Aunt Sally.
Our firm is on an organic-and-acquisitions-centric growth quest with the goal of ensuring that your Aunt Sally is served both consistently and well, whether she resides in Tulsa, Toledo or Timbuktu.
So obviously marketing and referrals fuel the organic growth, but what are the mechanics behind the acquisitions?
Our primary goal in acquiring other firms is finding like-minded people who share our passion and want to be part of building a great organization. Finances are important, but not nearly as important as finding people with the right set of service-oriented values.
When a firm decides to join us, we work together to build out a plan that will bring the two companies together. This requires full integration of financial planning tools, client management systems, investments, HR and so on.
At first, this may sound as if the "selling adviser" is being asked to give up too much control. And to be sure, they are giving up a lot. But they are doing it in order to join forces with a bigger team to solve a broader purpose — creating a national firm with a consistent client experience. 
It takes a lot of time and effort to integrate a firm. Depending upon the size, the process can take anywhere from two months to a year.
Among the first decisions to be made are roles and responsibilities of the founder and the employees of the selling firm. Some advisers sell their firms because they want to retire. Others want to continue serving as a financial adviser to their clients but to shed their day-to-day management responsibilities. Still others want to play a leadership role in creating a national brand.
As an example, the chief investment officer of our firm joined us when we merged with an registered investment adviser in Cincinnati. Our executive vice president of financial services was the president of a Dallas-based RIA that we acquired, and he took on a larger role after the merger. 
Depending on whom you partner with, selling your firm doesn't necessarily mean you are reducing your influence or prestige. For many people, and this certainly includes the staff, joining a larger organization can result in much bigger career opportunities, responsibilities and influence.
Once roles are decided, we focus on the systems and processes. To operate as one company, everyone must have the same platform and use the same systems. This includes, but is not limited to, the financial planning software and CRM; consistent investment philosophies and execution; the cadence of client meetings and communications, and so on.
An integration plan is created that has project timelines for each process, along with the person responsible for making it happen. Again, the time frame for a transaction can be relatively short for smaller firms but can take several months (or longer) for larger firms.
While the integration takes a lot of effort and is messy and, frankly, not a lot of fun, the results are well worth it. In under three years, we took Hanson McClain and combined it with 10 other companies to create Allworth Financial. We are still in the early innings of creating that national firm to help your Aunt Sally, but we are well on our way.
If you're considering selling some (or all) of your advisory practice or firm, the first question you need to answer is whether you want to be part of a fully integrated firm with a bold mission, or whether you want to be part of a financial consolidator. They are two very different experiences for you, your employees and your clients.
I'm grateful there are a handful of firms like ours who are using M&A to build quality national firms. My hope is that 10 years from now, there will be two or three ubiquitous firms, providing consistent fiduciary planning and investment management, where you would have the confidence to refer all your Aunt Sallys, no matter where they live.
[More: 2 big concerns about selling your practice]
Scott Hanson is co-founder of Allworth Financial, formerly Hanson McClain Advisors, a fee-based RIA with $8 billion in AUM.
The post Looking out for your Aunt Sally appeared first on InvestmentNews.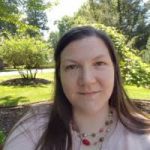 As our second lead editor, Cindy Hamilton covers health, fitness and other wellness topics. She is also instrumental in making sure the content on the site is clear and accurate for our readers. Cindy received a BA and an MA from NYU.