Special Report: It's been a breakout month for Chesser Resources (ASX:CHZ) and its Diamba Sud gold project. Significant assay results, new 'high potential' extensions and multiple untested targets has the explorer prepping for an October/November drilling blitz.
Final assay results from Chesser Resources' hugely successful drilling program at the flagship Diamba Sud project in Senegal, West Africa are now in.
At 'Area A', drilling extended high-grade gold on the southeast trending structure, with standout results including 15m at 6.14 g/t gold from 77m.
'Step-out' drilling towards Barrick Gold's neighbouring Bambadji tenement also confirms a 750m mineralised target extending from Area A.
Chesser says assays up to 2.09g/t gold in narrow zones reported with a broader lower grade zones of up to 14m at bottom of holes warranting follow up drilling.
The drilling at Area A has now defined two mineralised structures with elevated gold grades where they intersect.
Importantly, connected structures of this type often play a significant role in mineralisation trends, as seen at Barrick's 18Moz Loulo-Gounkoto complex, ~7-12 km away.
The highly prospective southwest structural trend at Area A remains 'open' – which means Chesser doesn't know where the gold ends just yet.
Other significant advances achieved from this drilling program also include intersecting a wide +200m zone of thick, high-grade mineralisation at Area D, that also remains 'open'.
Standout results included 48m at 6.70g/t from 24m, and 55m at 4.27 g/t gold from 16m, reported in late July.
This intercept alone saw Chesser's share price rocket +150 per cent for the month.
Chesser also identified a 500m long mineralised structure, with multiple similar structures with auger anomalies yet to be tested, including the so-called 'Western Splay'.
"This field season's exploration has been extremely successful in advancing the potential of Diamba Sud to host significant gold deposits in multiple areas," Chesser managing director Mike Brown says.
"Drilling at Area A has continued to show consistent high-grade results, and has confirmed and extended a second mineralised trend, providing very exciting exploration growth potential."
"The discovery of very wide and thick mineralisation at Area D was the highlight, providing a glimpse of the significant prospectivity at Diamba Sud."
"Equally important, although earlier stage, is the confirmation that structures associated with the untested Western Splay are mineralised, providing multiple untested prospective structures for exploration."
"We are now planning the next drilling campaign across all three areas, which is expected to commence in October, providing the potential for a strong pipeline of exciting news flow."
Large drill program incoming
Chesser – which is in strong financial position following a recent $6m placement — is in the process of tendering for a large 15,000 to 20,000m drill program.
This next phase of drilling is planned to commence as soon as practical at the end of the wet season in October.
This article was developed in collaboration with Chesser Resources, a Stockhead advertiser at the time of publishing.
This article does not constitute financial product advice. You should consider obtaining independent advice before making any financial decisions.
The post Investor favourite Chesser Resources has big plans for the Diamba Sud gold project appeared first on Stockhead.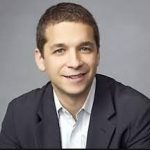 Barry Stroman was a reporter for Zerg Watch, before becoming the lead editor. Barry has previously worked for Wired, MacWorld, PCWorld, and VentureBeat covering countless stories concerning all things related to tech and science. Barry studied at NYU.