Jud Bergman, the late Envestnet founder and 2020 InvestmentNews Icon, understood the power of leadership and had a very creative spirit, his son Elliot Bergman told the audience of a virtual InvestmentNews awards celebration.
"He had the foresight to understand that a new wave of technology was coming that really could be harnessed to shape the financial industry, empower independent financial advisers, and create wealth, community, and a platform that served people," Bergman said in accepting the award on behalf of his father at the 2020 InvestmentNews Icons & Innovators awards event on Monday.
The annual Icon award was presented to Bergman for founding Envestnet, the market leader among turnkey asset management providers, and for creating a platform that has made it easier for thousands of advisers to launch their own firms. Bergman and his wife, Mary Miller-Bergman, died in October 2019 in a car accident.
Additionally, six firms won InvestmentNews Innovation Awards on Tuesday for their novel ideas and adviser-focused technology and services.
[More: View the Innovation Award firm winner videos]
"These awards are presented to companies that are changing the way advice is created, delivered, and used by clients today," said George Moriarty, InvestmentNews Chief Content Officer.
Fidelity Investments won the educational materials category for its advice value stack. Sanjiv Mirchandani, president of Fidelity Clearing & Custody Solutions, said the firm adapted Maslow's Hierarchy of Needs and surveyed advisers about client needs to develop the four-step services pyramid.
"It starts with the basic managing money but then it rises above that to achieving goals," Mirchandani said. "Beyond that to fulfillment and then even achieving life's purpose. "
The other finalists in the category were Retiree, Inc. and Resources Investment Advisors.
[More: View the full 2020 InvestmentNews Icons & Innovators awards event]
The winner in the investing solutions category is iCapital's Artivest. Tom Fortin, COO of iCapital Network, accepted the award on behalf of Artivest, which joined iCapital earlier this year. He said the firm's technology "makes high quality alternative investments accessible to advisers and their clients" and embodies strength, creativity and innovation within its core.
The other two finalists were AB and Auour Investments.
LPL Financial won the practice management category for its merger and acquisition process. Jeremy Holly, a senior vice president at LPL Financial, said advisers are becoming more involved in M&A with the events of 2020 and the uncertainty it has created.
"We're thrilled to be able to offer solutions to help our advisers go through acquisitions and unlock value," he said.
[More: View profiles of all the finalists and winners here]
The other practice management finalists were Clarity 2 Prosperity and RBC Wealth Management.
LifeYield won the retirement solutions category for its tools that rate the tax efficiency of an adviser, and their clients' household portfolios. Harry Bartle, executive vice president of LifeYieid, said the firm provides an adviser with how efficiently his or her clients are performing across the board "in a tax smart way."
The other finalists in the category were Cerity Partners and Edelman Financial Engines.
Vestwell is the adviser fintech small-firm winner and Aaron Schumm, the firm's CEO, said the company aims to become the new standard for how retirement plans are offered to businesses and employees.
"The ultimate goal is to close the retirement savings gap in the country," Schumm said. "It takes all of us to really bring these solutions to life together to create the financial service industry that we all want to deliver to the clients that are out there."
The other finalists were AdvicePay and Ethic.
The large firm adviser fintech winner is Riskalyze. Aaron Klein, its CEO, said putting risk at the center of client engagement has never been more powerful. "When advisers aren't afraid to talk about risk, investors aren't afraid to make the right decisions," Klein said.
The finalists in that category were Envestnet and Orion.
The 10 InvestmentNews Innovators for 2020 also were recognized during the two-day virtual event for their contributions to financial planning, investment management, financial behavior and more.
First announced in February, the 2020 Innovators are Aaron Klein of Riskalyze, Alan Moore of the XY Planning Network, Barry Ritholtz of Ritholtz Wealth Management, Brian Hamburger of MarketCounsel, Catherine Berman of CNote, Cynthia Loh of Charles Schwab, Debora Fox of Fox Financial Planning Network, Ed Slott of Ed Slott & Co., Gabino Roche of Saphyre and Mark Iwry, a non-resident scholar at Brookings Institution.
[More: Watch videos from the 10 Investmentnews 2020 Innovators]
The post Innovation awards highlight Envestnet's Bergman and reveal six firm winners appeared first on InvestmentNews.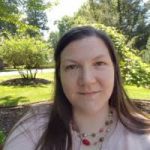 As our second lead editor, Cindy Hamilton covers health, fitness and other wellness topics. She is also instrumental in making sure the content on the site is clear and accurate for our readers. Cindy received a BA and an MA from NYU.