It is said in Washington that personnel is policy. That aphorism borders on being a cliché, but it also is true and could influence the extent to which a new president undertakes a do-over of Trump administration investment advice reform.
Opponents of the Securities and Exchange Commission's Regulation Best Interest, the new broker advice standard that was implemented in June, say that it will do little to curb broker conflicts of interest. Their primary objection is that Reg BI, as it's known, is not the same as the fiduciary standard that will continue to govern investment advisers.
Those who want to see Reg BI scrapped are pinning their hopes on an election outcome in which Democratic presidential nominee Joe Biden defeats President Donald Trump.
Although it didn't mention Reg BI – or a related Department of Labor advice rule – the Democratic party platform said financial advisers should be "legally obligated to put their client's best interests first."
That language harkens back to the Obama administration's DOL fiduciary rule. The platform goes on to say Democrats will "take immediate action to reverse the Trump administration's regulations allowing financial advisers to prioritize their self-interest over their clients' financial wellbeing."
But carrying out that policy goal depends on whom Biden appoints to the chairmanship of the Securities and Exchange Commission. The president's party controls three of the five SEC seats.
[More: Outspent by Wall Street, investor advocates focus on educating lawmakers on advice issues]
Some investor advocates were disappointed by the previous Democratic-majority SEC when it came to their holy grail – a single fiduciary standard for brokers and investment advisers. That is making them take a wait-and-see attitude toward a potential Biden SEC.
"The objective of coming up with a uniform fiduciary rule didn't happen during the Obama administration," said Knut Rostad, president of the Institute for the Fiduciary Standard.
President Barack Obama's first SEC chairman, Mary Schapiro, gave a speech in June 2009, in which she said "all securities professionals should be subject to the same fiduciary duty."
But when the Dodd-Frank financial reform law gave the SEC the authority to promulgate a uniform fiduciary standard, it did not act. Instead, objections to such a regulation were raised by two Republican commissioners, and the Schapiro-led commission never proposed a rule.
Obama's next SEC chairman, Mary Jo White, studied the issue of investment advice standards for the first two years of her term before announcing in 2015 that she supported a uniform fiduciary standard and would push the agency toward a regulation. Again, there was a split among commissioners, and the agency did not make a proposal.
"They didn't want to come up with a split vote, so nothing got done during the Obama SEC-chair era," Rostad said.
Rostad is not optimistic that Biden will appoint an SEC chair who will move to replace Reg BI with a fiduciary standard.
"Where does Joe Biden want to plant his legacy flag?" Rostad said. "It's not obvious to me he's going to plant it in investor protection."
But Biden was vice president when the Obama administration advanced the DOL fiduciary rule. Perhaps he'll take up advice standards as a way to protect retirement savers from conflicted advice, as the Democratic platform promises.
"There is reason for optimism, if the right [SEC] chair is picked," Rostad said. "The chief criteria is [choosing someone] who is not wanting to exit to a Wall Street job or a job that depends on Wall Street support."
LETTER TO DOL
Biden's running mate, Sen. Kamala Harris, D-Calif., joined 28 other House and Senate Democrats in signing a letter to the DOL to withdraw its investment advice rule.
The coalescing of Capitol Hill Democrats around a fiduciary standard gives one investor advocate hope that the party will choose an SEC chairman with a similar goal.
"The corporate Democrats still exist in Washington and they have a lot of influence," said Ron Rhoades, associate professor of finance at Western Kentucky University. "But I am very hopeful we'll see an SEC chair without ties to Wall Street – a pro-consumer expert in financial services. They're out there."
With Trump and Biden locked up in what looks as if it will turn into a close race, there hasn't been much speculation about potential appointments in a Biden administration – especially at the level of the SEC.
But some observers say Reg BI will be in the crosshairs of the SEC no matter who leads the agency in a Biden administration.
"This is the most prominent vulnerable rule," said Milan Dalal, a partner at Tiger Hill Partners, a government relations consulting firm, and former Democratic aide on the Senate Banking Committee. "If not outright repeal and replace, there certainly will be significant surgery to implement a more robust fiduciary standard as opposed to what currently exists."
A Biden SEC will certainly revisit Reg BI, said Duane Thompson, a senior policy analyst at Fi360, a fiduciary technology and training firm.
"There's absolutely no question…that would be a top priority for a Biden administration," Thompson said.
The Biden SEC likely would tackle the thorny issue of the extent to which disclosure of conflicts satisfies the duty of loyalty to a client.
"That would be the heart of the battle in a Biden SEC," Thompson said.
Investor advocates blast Reg BI and the financial industry mostly supports it. But one thing everyone can agree on is that SEC Chairman Jay Clayton finally got an advice rule over the finish line, advancing it on a 3-1 vote.
Given the struggle to get this point, a new SEC chair in a Biden administration is not likely to completely scrap it, said Niels Holch, executive director of the Coalition of Mutual Fund Investors.
"I would expect a Democratic SEC would not throw the baby out with the bathwater," Holch said. "They would give it a little time to see how it's working and then make some judgment on how to improve it."
A POST-CLAYTON SEC
Reg BI was a signature accomplishment for Clayton but he is not likely to see how it plays out even if Trump wins a second term. He has indicated he wants to leave his post.
It's not clear who Trump might tap to replace Clayton. But in a second Trump term, a Republican-majority SEC likely would maintain his agenda. For instance, the agency's enforcement focus on areas that impact Main Street investors – like investment fees and expenses – is likely to continue.
"Jay Clayton has been very pro-investor in his stewardship of the commission," Holch said.
The SEC crackdown on inadequate disclosure of mutual fund charges, such as 12b-1 fees, also is a Clayton legacy that likely will continue.
"Jay Clayton has been a supporter of enforcement," said James Lundy, a partner at Faegre Drinker Biddle & Reath. "The consensus across the industry has been that he has been a good chairman."
Even so, a Democratic takeover of the agency could be a shot in the arm for enforcement.
"Historically, the Enforcement Division has felt a little more empowered under Democratic-appointed chairmen," said Lundy, a former SEC senior trial counsel.
Indeed, a change of political leadership would provide a jolt to the entire agency.
"You'll likely see a more aggressive view on investor protection and enforcement matters," Dalal said.
The post How a Biden win in November reshapes investment advice rules appeared first on InvestmentNews.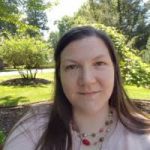 As our second lead editor, Cindy Hamilton covers health, fitness and other wellness topics. She is also instrumental in making sure the content on the site is clear and accurate for our readers. Cindy received a BA and an MA from NYU.