Like clockwork, the price of gold continues to climb with every new sign that 2020 is going to be a uniquely disruptive year for the markets, the economy and society in general.
The precious metal is up 24% from the start of the year, and gold bulls see more growth ahead for an asset typically used as a hedge against the kinds of issues currently facing the economy and financial markets.
With the U.S. economy officially in recession, the unemployment rate hovering around 11% under the shadow of a global pandemic, and social unrest spreading in the streets across the country, it is perhaps no wonder gold is now fetching $1,894 per ounce.
The latest price is only 1.4% below the $1,921 intraday peak that gold hit in 2011.
"People are concerned and they're running to gold for a safe haven," said Imaru Casanova, deputy portfolio manager and senior gold analyst at VanEck.
Gold has technically been in a bull market since 2016 but was essentially range bound through the early part of last year.
With the longest economic expansion in history as a backdrop, Casanova said the table was already set for a recession heading into 2020.
"Then came the pandemic and that was the catalyst to put us in the recession that has caused this breakout for gold," she said.
On top of the natural fears surrounding the uncertainty of COVID-19, Casanova said the government's response, while necessary, compounded the appetite for gold, as a risk-off move.
"All the liquidity pumped into the system can create imbalances and can lead to inflation, which is one of the largest drivers for gold," she said. "On top of all that you look where debt and deficits are, and here come more trillions on top of that, it all represents risks to the financial system. And that's what gold responds to."
Whether it's short-term performance chasing or related to longer-term concerns, the flight to gold has even caught on with many younger investors.
According to research from MagnifyMoney, millennials lead all other groups when it comes to a recent appetite for gold.
The June survey of more than 1,000 consumers found that 21% of millennials invested in gold over the past three months, with the slightly younger Gen Z group not far behind at 19%.
Meanwhile, less than 5% of baby boomer generation respondents said they had recently invested in gold, but that might be because they older generation was already diversified into the precious metal.
"Gold has been in a bull market for a few years and is now getting a lot of attention from Robinhood-type traders," said Dennis Nolte, vice president at Seacoast Investment Services.
"It looks quite strong with the government hellbent on devaluing the dollar," he added. "Even in our Sharpe ratio analyses of portfolios adding gold increases the number, so even the pointy-headed folks think it's a good diversifier in this market."
Meanwhile, not everyone is convinced this is best entry point for short-term traders.
"As someone who has been very bullish on gold for years, I do not think now is the opportune time for investors to add gold or silver to their portfolios," said Paul Schatz, president of Heritage Capital.
"The metals are up strongly this year and while they may go higher sooner than later, I think there will be a bout of more significant weakness, which would represent a better buying opportunity," he added. "Coming into 2020, I forecasted that gold was beginning a move to new highs and then $2500 over the next year or two. I think $2500 may be conservative."
The post Gold's 24% run attracts the attention of younger investors appeared first on InvestmentNews.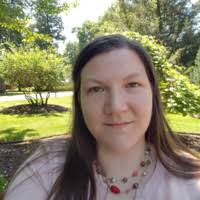 As our second lead editor, Cindy Hamilton covers health, fitness and other wellness topics. She is also instrumental in making sure the content on the site is clear and accurate for our readers. Cindy received a BA and an MA from NYU.