There have been numerous mergers of big fund management companies over the past several years – and every time a deal happens, it creates a lot of work for retirement industry chief investment officers.
"We went through an exercise over the last couple years with Oppenheimer's [purchase by] Invesco, and it played out in a very long period of time," one attendee at the recent RPA Convergence CIO Roundtable and Think Tank said. "From a due diligence perspective, it was highly disruptive, and it's still playing out now."
Funds and other investment vehicles sponsored by the affected shops might need to be placed on watch as details of the company integrations play out, attendees at the event said.
In July, Franklin Templeton completed its purchase of Legg Mason, creating a company with combined assets under management of $1.4 trillion at the time.
Two years ago, USAA announced that it would be selling its investment management business to Victory Capital. That news came just a month after Invesco made public its deal to buy OppenheimerFunds. And that followed another major deal in 2016, with Janus Capital Group announcing its merger with London's Henderson Group.
Over five years ago TIAA reached its deal to buy Nuveen, and that is still creating repercussions for CIOs, Mari Tsagareishvili, an investment consultant at Cammack Retirement, said at the RPA event.
When such fund company mergers occur, "they are consolidating in their trading platforms, their analyst teams, their portfolio managers," Tsagareishvili said.
"There are so many moving parts — so many managers are changing," she said. "It does get very complicated in doing your due diligence of the investment product when there are so many changes and so much portfolio manager turnover."
The response is often to put any affected funds on watch while CIOs get an idea of whether and how investment philosophy and management teams could change, she said.
When fund shops combine, "there's almost always some disruption," said Bridget Hughes, director of parent research in the global manager research division of Morningstar Research Services. "To me the biggest concern for a CIO is, 'What talent am I going to lose?'"
How much the management teams of different funds are affected depends on why one fund provider bought another, Hughes said.
Often companies try to acquire others with complementary capabilities, and that can mean fewer changes, she said.
"If the point of the merger is just to get assets, you might see a lot more change," she said. "You have to watch [funds] over a number of years. The asset managers want to be patient … They know that investors don't particularly like a lot of change."
When Invesco bought Oppenheimer, the international and global strategies teams were "the gem at Oppenheimer that caught their eye," and those two teams have been maintained, Hughes noted.
Smaller funds with weak performance are much more likely to undergo a shake-up.
After Victory Capital's acquisition of USAA's fund business, the fixed-income funds saw fewer changes than many others that were sub-advised, Hughes said.
When Franklin Templeton purchased Legg Mason, Franklin's then-CEO Greg Johnson pointed to the benefits of both an increase in assets for investment strategies that were similar at the two firms as well as a better balance across specialty categories. Legg is known for its affiliate model — the company is composed of seven different boutique managers. If performance or sales decline at any of them, changes could result.
"I don't think the multi-affiliate model is a sacred cow that you can't make changes to. I think [CEO] Jenny Johnson is a pretty pragmatic leader," Hughes said. "When things are going well, generally senior leadership is happy to let the multiboutique model exist and let those shops be independent."
The post Fund sponsor M&A makes retirement CIO jobs more complicated appeared first on InvestmentNews.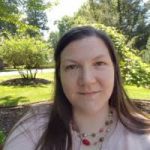 As our second lead editor, Cindy Hamilton covers health, fitness and other wellness topics. She is also instrumental in making sure the content on the site is clear and accurate for our readers. Cindy received a BA and an MA from NYU.