One of the first major actions Securities and Exchange Commission Chairman Jay Clayton took after assuming his post in 2017 was to release on June 1, 2017, a request for comment on conduct standards for investment advisers and brokers.
The investment advice reform regulatory package that started with that solicitation of public input must be implemented Tuesday. Regulation Best Interest, the new broker standard, as well as the two- to four-page disclosure document Form CRS, highlight the changes Clayton has championed for the delivery of investment advice.
Clayton touts Reg BI as a significant strengthening of the broker advice standard from the former suitability requirement. The SEC will continue to regulate brokers and investment advisers separately, with advisers continuing to adhere to fiduciary duty.
The agency did not set one standard for both types of financial advisers, it said, because it wanted to preserve the brokerage business model. That approach recently survived a legal challenge in the 2nd U.S. Circuit Court of Appeals.
Clayton was so insistent on bringing the centerpiece of his agenda to fruition on time that he maintained Tuesday's implementation deadline despite the disruptions to the brokerage industry caused by the coronavirus pandemic.
For Clayton, Reg BI is the embodiment of his vow to protect Main Street investors, whom he calls "Mr. and Ms. 401(k)."
But Reg BI does not define what is meant by acting in a client's best interests nor does it outline how brokers should mitigate conflicts. Investor advocates assert Reg BI is too weak to curb broker conflicts because it's not a fiduciary standard. They preferred the Obama administration's fiduciary rule for retirement accounts, whichd was vacated by federal appeals court in 2018 and is being replaced by a new Department of Labor standard that aligns with Reg BI.
Generally, investor advocates are supportive of another advice standard that goes into force today. The Certified Financial Planner Board of Standards Inc. will require each of the financial advisers holding the designation — including brokers — to act as fiduciaries at all times when providing investment advice.  
As Reg BI moves from being that looming regulation that must be implemented by Tuesday to a rule that is in force as of Wednesday, there is no clear consensus on the next milestone. It will be difficult to know when the rule is working or when it fails.
"What [happens] now is going to depend on regulators, firms and the plaintiffs' bar," said John Lukanski, a partner at Reed Smith.
He suggests looking at the number of SEC enforcement actions, arbitration cases and lawsuits. "If you don't see a major uptick, Reg BI is working because Reg BI has done its job in protecting customers," Lukanski said.
But it may take a while for those developments to occur. "That's a six- to 12-month period, if not longer," Lukanski said.
Peter Mafteiu, principal at Sound Compliance Services, also is keeping an eye on the courts as well as the SEC for risk alerts regarding Reg BI.
"SEC announcements and lawsuits will tell us when it's failing," Mafteiu said.
Most observers are expecting the SEC to ease into examinations and enforcement. In guidance issued in early April, the agency said it is looking for "good faith" efforts by financial firms in implementing Reg BI and Form CRS.
"I don't think they can be aggressive," Mafteiu said.
But that doesn't mean brokers don't face ongoing Reg BI compliance challenges because of its requirements to identify and disclose potential conflicts, said Ken Joseph, managing director of Duff & Phelps.
"Just mapping [conflicts] for many could be a complex exercise," Joseph said. "It's not a snapshot. It's an ongoing process."
The SEC says it is bringing regulation of brokers and advisers closer together with Reg BI. Joseph foresees the same enforcement focus for brokers complying with Reg BI that the SEC has demonstrated with investment advisers complying with the Investment Advisers Act — an emphasis on disclosing and mitigating conflicts.
"I don't see why that pattern wouldn't continue on the broker side because of the complexities involved in identifying and mitigating conflicts at many levels and in many forms," he said.
The primacy of disclosure is why Mafteiu has low expectations of the protection provided for investors by Reg BI and Form CRS.
"The burden falls to the consumer yet again," Mafteiu said. "How do they put anything meaningful in two to four pages [on Form CRS]?"
Reg BI is a principles-based rule. Now that it's in force, how it's interpreted — and whether it works — will be in the eye of the beholder.
The post Firms, regulators, plaintiffs' bar set to determine whether Reg BI protects investors appeared first on InvestmentNews.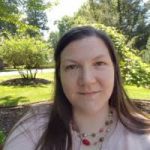 As our second lead editor, Cindy Hamilton covers health, fitness and other wellness topics. She is also instrumental in making sure the content on the site is clear and accurate for our readers. Cindy received a BA and an MA from NYU.