The Financial Industry Regulatory Authority Inc. Wednesday released its 2019 annual financial statement, which shows that total compensation and benefits for its staff rose last year to $758.5 million compared to $688.7 million in 2018, an increase of 10.1%.
Meanwhile, the primary regulator of more than 3,000 broker-dealers said that it was preparing a proposal, to be filed with the Securities and Exchange Commission at some later date, to raise regulatory fees. The Finra report noted that fees have been static for several years.
Compensation for Finra senior management and staffers, as well as any increase in the regulator's fees, are highly sensitive issues for brokerage firm executives, who routinely complain that the securities industry is becoming increasingly expensive and more difficult for small firms to operate in.
Finra CEO Robert Cook has been trying to fight that perception, notably through a 2017 initiative known as Finra 360, a comprehensive review of the self-regulatory organization's operations.
The increase in compensation for Finra's staff of 3,400 resulted from voluntary retirement program severance, employee merit increases and a boost for employee incentive compensation, Finra reported, along with perks for senior staff and officers that included expenses related to the deferred compensation plan and the supplemental defined-contribution plan.
Finra issued a budget summary in May that revealed the plans for a regulatory fee increase, which will not take effect until at least 2022 and will be phased in over several years.
"We do not plan to increase regulatory fees in 2020, marking our seventh consecutive year without a fee increase," according to the annual report. "As noted in the budget summary, we are preparing a proposal to raise regulatory fees that will be filed with the SEC."
For several years, Finra has been living off its hump.
It has relied on its reserves to fund budget deficits instead of increasing member firm fees, it noted in the May budget summary. It will continue to draw down reserves and eventually reach a target reserve of one year of operating expenses, at which point it will manage expenses and then eventually raise regulatory fees.
Another sensitive industry issue involves Finra generating revenue from fines it imposes on broker-dealers. But Finra reported that revenues from fines dropped precipitously, to $39.5 million last year from $61 million in 2018. That's a decrease of 35%.
Finra's overall expenses grew last year by $120 million, hitting $1.095 billion, up from $975 million in 2018. That's an increase of 11%.
Finra's net revenues were $938.5 million in 2019, an increase of 2.2% when compared to 2018, when it reported $918.5 million in net revenues.
The post Finra reports 10% rise in 2019 compensation appeared first on InvestmentNews.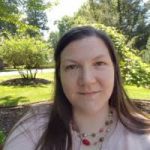 As our second lead editor, Cindy Hamilton covers health, fitness and other wellness topics. She is also instrumental in making sure the content on the site is clear and accurate for our readers. Cindy received a BA and an MA from NYU.