In 2020, as Americans spent more time than ever at home, revenues for retailers such as Lowe's and Home Depot took off. Home renovation became a way for people to entertain themselves as they socially distanced, and it provided an opportunity to invest in their mental, physical and financial health.
One year later, Americans remain committed to the idea of securing and building value for their homes. The two retailers reported record results for the first quarter, despite our increasing return to a more public way of life. When you take the time to get your house in order, you are able to regain an appreciation for what you have, creating a desire to enhance and protect its value. And you can more fully enjoy the security it brings.
Take that same idea, and apply it to your clients' financial lives. As we emerge with health and hope for a new "normal," it creates an ideal inflection point to ask your clients if their financial house is in order. How will they protect the value of their financial legacy? Do they have peace of mind that their legacy is in their hands? Or better yet, do they even understand what's at risk?
ESTATE PLANNING DOESN'T HAVE TO BE COMPLICATED — OR SCARY
The Private Trust Co., LPL Financial's trust subsidiary, saw a 16% increase in trust AUM from 2019 to 2020. Estate planning considerations are very relevant today, but they are also a valuable component of any financial plan at any time. It can be helpful to start with a program that helps clients nail down the basics. A simple beneficiary review is always a good conversation starter to make sure that all things are in order as intended and that all insurance considerations are covered. From there, introduce clients to a pathway that ensures wills, trusts and powers of attorneys are in place and in good order.
THE WORLD HAS GONE DIGITAL, BUT CLIENTS LIKELY DON'T UNDERSTAND THE IMPLICATIONS
Stop and think about how much of our lives are digital. Email, social media, iTunes accounts, account and PIN numbers, memberships that auto-renew, and on and on. Putting controls in place to be able to access — or address — your clients' digital footprint is important for two reasons. It helps to facilitate any updates or changes in a timely manner, and it ensures greater control over your clients' financial and personal legacies. A digital vault associated with a planning system makes it possible to store this information securely. Be sure to store not just their investments, but the entirety of their digital legacy, which can also have financial impacts.
HEALTH CARE IS A VALUABLE PART OF THE CONVERSATION ABOUT FINANCIAL HEALTH
The topic of COVID-19 provides a unique pathway to discuss health care directives and potentially best practices with clients, such as keeping a medical journal so that a loved one can easily understand their health condition. Helping investors with programs like Medicare and their options is another value-added activity. In fact, there are firms starting up that can help people make these types of decisions. Why would a financial adviser get involved? This will be a meaningful expense that will increase over time in retirement and a key element with respect to the overall financial picture and goal achievement.
[More: Medicare questions spike as boomers work past 65]
When it comes to financial decisions, most people either procrastinate or avoid them because they are uncomfortable topics or involve too much work. By creating a process, advisers can easily present this exercise to all clients. In doing so, they have the ability to deepen their value with clients, providing them with peace of mind that their financial "house" is tidy and secure.
Rob Pettman is executive vice president of wealth management solutions at LPL Financial.
The post Financial planning in the new normal appeared first on InvestmentNews.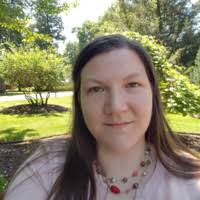 As our second lead editor, Cindy Hamilton covers health, fitness and other wellness topics. She is also instrumental in making sure the content on the site is clear and accurate for our readers. Cindy received a BA and an MA from NYU.