Brokerage firms, regulators and legislators continue to work to prevent the financial exploitation of seniors and other vulnerable clients. Those close to such clients, such as family and friends, are being enlisted to play an important part in this fight.
A "trusted contact person" is someone that a client authorizes a brokerage firm to contact if the firm believes the client is being financially exploited, or under certain other limited circumstances. The Financial Industry Regulatory Authority Inc.'s Rule 4512(a)(1)(F) requires firms to make "reasonable efforts to obtain the name of and contact information for a trusted contact person" upon the opening of a customer's account and to update this information where appropriate.
These can be difficult conversations for advisers to have with their clients. And the percentage of clients electing to name trusted contacts reflects this difficulty and the investing public's hesitancy to do so.
Advisers and legal/compliance professionals interested in increasing the rate at which their clients choose to name trusted contacts should consider a number of issues raised in a recent report issued by the Ontario Securities Commission. As outlined by the OSC, seniors often have biases that can lessen the likelihood that they will appoint a trusted contact. These include optimism bias, tendencies to avoid negative emotions and the illusion of superiority. These biases can lead to the belief that the individual investor is unlikely to ever face financial exploitation, despite evidence of its continued growth across the industry.
With respect to overcoming these barriers, the OSC takes a somewhat different approach than the current industry model. In most firms, brokers are generally advised to overcome these hurdles by noting the limitation of the authority being granted, especially that it is not a trading authority or power of attorney. Clients are sometimes also provided examples of real world experiences, or even hypotheticals, in which a trusted contact might be helpful. And such discussions can often include a back and forth on the growing threat of cyberfraud and the prevalence of scams.
The OSC report indicates a preference for embedding behavioral insights that form the basis of these discussions into the trusted contact form itself. In fact, the underlying research conducted by the OSC found that a form utilizing certain key elements "increased the likelihood that an older client would appoint a TCP by a remarkable 23% (compared to the control)."
The key elements outlined by the report include a de-biasing statement regarding the prevalence of fraud, an indication regarding public support for the naming of a trusted contact, and a requirement that users make an active choice as to whether or not to appoint a trusted contact.
Whether such changes are ultimately adopted by the industry remains to be seen. Those interested in shaping conversations with clients about the benefits of naming a trusted contact would be well served to review the OSC report's thoughtful and thorough analysis of these issues. Any reasonable approach that increases the likelihood of these designations is sure be to welcomed by the industry, regulators, and the public.
[More: Finra elder-abuse rule could trigger delicate conversations between brokers, client]
Josh Jones is an attorney with Bressler Amery & Ross and co-chairs the firm's Senior and Vulnerable Investor Group, whose members provide end-to-end advisory solutions and litigation support for investment advisers, broker-dealers and other financial institutions confronting senior/vulnerable investor issues.
The post Encouraging clients to name a trusted contact appeared first on InvestmentNews.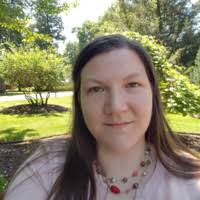 As our second lead editor, Cindy Hamilton covers health, fitness and other wellness topics. She is also instrumental in making sure the content on the site is clear and accurate for our readers. Cindy received a BA and an MA from NYU.