The Department of Labor has denied requests from lawmakers and investor advocacy groups to extend the comment deadline and hold a hearing regarding a proposal to set new investment advice standards for retirement accounts.
The agency did not budge on today's deadline for public comments on the measure, which would provide exemptions to allow investment fiduciaries to receive compensation — such as commissions, 12b-1 fees and revenue sharing — that would otherwise be prohibited as long as they act in the best interests of plan participants.
The DOL released the proposal last month and set a 30-day comment period.
Sen. Patty Murray, D-Wash., and ranking member of the Senate Health Education Labor and Pensions Committee, and Rep. Bobby Scott, D-Va., and chairman of the House Education and Labor Committee, as well as several advocacy groups asked the agency to provide a 90-day comment period and to hold a hearing on the proposal.
"After considering the request, the department believes that a public hearing is unnecessary for this proposed class exemption," DOL deputy assistant secretary Joe Wheeler wrote in an Aug. 5 letter to Murray. "The current proposal is much narrower in scope than the department's prior rulemaking cited in your letter."
Wheeler gave a similar explanation in an Aug. 5 letter to Scott denying an extension of the comment period.
"I'm incredibly frustrated that the Trump Administration is charging ahead so recklessly with a proposal that could lead to retirement savers losing billions of dollars a year due to conflicted advice," Murray said in a statement. "There is no reason for the Department to rush this process when so many stakeholders have been clear they want more time to raise their concerns, and seemingly no grounds for [Labor] Secretary [Eugene] Scalia to move forward on some of these proposals without a hearing as required by law."
A Labor Department spokesperson was not immediately available for comment.
The DOL proposal would replace the Obama administration's fiduciary rule that was vacated by a federal appeals court in 2018 and would align with the Securities and Exchange Commission's recently enacted Regulation Best Interest, which sets new advice requirements for brokers.
The pending election is likely part of the DOL's rush, said Barbara Roper, director of investor protection at the Consumer Federation of America.
She also noted that Scalia was instrumental in killing the Obama rule when, as lead counsel in the financial industry lawsuit against it, he argued the DOL exceeded its authority in promulgating the regulation.
"They are clearly intent on ramming this through without even pretending to offer an adequate opportunity for input," Roper said. "Can you imagine how Scalia would react to a proposal from a regulatory agency that his clients didn't like that engaged in this kind of process? It's the most cynical kind of abuse of process because they want to get this in place before a Joe Biden administration takes office should the election go against them in November."
PROPOSAL HIT FROM BOTH SIDES
Roper and Micah Hauptman, financial services counsel at the Consumer Federation of America, submitted a comment letter today calling on the DOL to withdraw the advice proposal.
Roper said with more time, the group could have conducted research that would have provided more insight into the adequacy of investor protection under Reg BI and the DOL proposal.
Roper and Hauptman criticized the DOL for reinstating a five-part test for fiduciary status that was put in place in 1975 and was temporarily replaced by the Obama rule. They said the test is a sieve that would allow many advisers on retirement accounts to avoid fiduciary obligations.
"Many if not most rollover recommendations, and virtually all of those involving rollovers into non-securities, will get a regulatory free pass as a result of the Department's decision to reinstate this outdated, loophole-filled definition," Roper and Hauptman wrote. "Because the proposal doesn't include any enforcement mechanism for IRA investors, firms would have little incentive to comply, and millions of IRA investors harmed by the conflict-driven advice unleashed by this proposal would have no ability to recover their losses."
Brokerage and insurance industry trade associations also are criticizing the five-part test in their comment letters. But they're arguing that it makes it too easy to apply fiduciary status to brokers even when they're making one-time rollover recommendations.
In a comment letter that will be delivered on Thursday, the American Council of Life Insurers said the fiduciary test in the DOL's current proposal is too expansive.
"In ACLI's view, it is critical that consumers retain access to both fiduciary and non-fiduciary services," the group wrote in its letter. "We are concerned that the department's commentary in the preamble to [the proposal] could be understood to broadly impose fiduciary obligations in a manner similar to the department's 2016 fiduciary regulation. Before it was vacated by the Fifth Circuit Court of Appeals, this fiduciary-only approach restricted access to professional guidance that retirement savers with low and moderate balances want and need. We have concerns that consumer choice may be at risk again."
After reviewing comments, the DOL could modify its proposal. It would then have to submit a final rule to the Office of Management and Budget for review before releasing it.
The post DOL denies requests to extend comment deadline on advice proposal appeared first on InvestmentNews.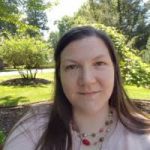 As our second lead editor, Cindy Hamilton covers health, fitness and other wellness topics. She is also instrumental in making sure the content on the site is clear and accurate for our readers. Cindy received a BA and an MA from NYU.