Financial advisers do not need to have the same identity as their clients to empathize with their financial challenges and goals. However, a financial advisory model without diversity is limited in its ability to develop the empathy and innovation needed for a more inclusive financial planning experience.
In addition to the increasingly diverse racial composition of future clients, it is anticipated that women and Millennials will inherit a significant share of wealth in the coming decades. We are now standing at a precipice — will financial advisory models be able to understand and adapt to the changing demographics of the investing public? This moment presents the financial services industry and financial advisers with a unique opportunity that is ripe for disruption.
[More: View all the 2020 Women to Watch here]
Younger — and more digital — retail financial service models are learning from this clarifying truth: Inclusion in the products and services we shape is not just rhetoric, it is the foundational DNA that can serve as our means of attracting and retaining investors in this changing landscape. As we shape our financial advisory services for this evolving consumer base, we also can advance innovations that widen engagement in financial planning and investing.
Since its inception, the financial advisory industry has been overwhelmingly represented by one identity. The singularity remains as true today as it did decades ago. According to 2019 data from the Certified Financial Planners Board of Standards, only 3.8% of certified financial planners were Black or Latinx, and less than 20% were women.
By contrast, the population in the U.S. has steadily grown more diverse and the Census Bureau predicts America will become majority minority by 2045. What's more, women are poised to become a much more powerful block of investors over the next decade. According to McKinsey, by 2030, "American women are expected to control much of the $30 trillion in financial assets that baby boomers possess, a wealth transfer of such magnitude it approaches the GDP of the United States." Lastly, it is estimated that Millennials are poised to inherit more than $68 trillion from their Baby Boomer parents by the year 2030. Change indeed.
Financial planning and investing are essential ingredients in an individual's ability to grow long-term wealth. Financial advisers remain essential in helping people navigate their financial lives. This truth paired with this changing demographic reality, should be heard as a clarion call for institutions and financial advisers who seek to take part in this intrepid future.
How do we engage?
A significant part of it is understanding that we cannot engineer more inclusive financial products and services if we don't also engage the diverse voices of the people who build and deliver those services. This inclusion "muscle" will not only enrich the financial advice we deliver, it also will enrich the innovation quotient in our financial practices.
High performing diverse teams help us recognize and solve for "blind spots" in the products and services we design. This is something our team at Ally is continuously seeking to do better, and while we have a lot more work to do, it excites me to see the progress. And like all things in business, the key to achieving the accretive benefits from diversity and inclusion is intentional planning and practiced execution.
The early indicators are there. This year, McKinsey researchers reported that the most ethnically and culturally diverse companies are now more likely than ever to outperform less diverse peers on profitability. In addition, the firm's 2019 analysis found that companies in the top quartile for gender diversity on executive teams were 25% more likely to have above-average profitability than companies in the fourth quartile.
These early findings make sense because diversity of talent leads to diversity of solutions. A financial adviser who solves key financial pain points for clients from all backgrounds has widened the reach and relevance of her practice.
The business case is clear. But it's not just about business. It's about doing everything possible as financial advisers to help a wider group of people gain financial stability, security and freedom. Those skills are needed more than ever. Now, it's time to adapt.
Lule Demmissie is president of Ally Invest and is a 2020 InvestmentNews Woman to Watch.
The post Diversity among those developing financial products and services is crucial to full engagement appeared first on InvestmentNews.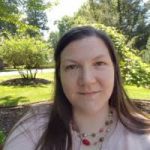 As our second lead editor, Cindy Hamilton covers health, fitness and other wellness topics. She is also instrumental in making sure the content on the site is clear and accurate for our readers. Cindy received a BA and an MA from NYU.