Democrats intend to scrap the recently implemented broker investment advice standard if they prevail in this fall's elections.
In a draft party platform, Democrats don't refer to Regulation Best Interest by name. But they make clear they don't think it will adequately protect workers and retirees from broker conflicts of interest that can erode their retirement nest eggs.
"Democrats believe that when workers are saving for retirement, the financial advisors they consult should be legally obligated to put their client's best interests first," the platform states in a section titled "Guaranteeing a Secure and Dignified Retirement."
"We will take immediate action to reverse the Trump Administration's regulations allowing financial advisors to prioritize their self-interest over their clients' financial wellbeing," the platform goes on to say.
The language appears to be a shot at Reg BI, a Securities and Exchange Commission rule implemented on June 30 that prohibits brokers from putting their financial interests ahead of their clients' interests. But it doesn't hold them legally liable for not doing so, as the now-defunct Obama administration's Department of Labor fiduciary rule would have done in retirement accounts.
The platform reference also is likely aimed at a recent DOL proposal that would replace the Obama era rule, which was vacated by a federal appeals court in a lawsuit brought by brokerage industry opponents. The new DOL rule would align with Reg BI.
Although party platforms are aspirational and often ignored once governing begins following the election, they do outline themes that a presidential administration and Congress are likely to pursue.
Many opponents of Reg BI are hopeful that presumptive Democratic presidential nominee Joe Biden will undo Reg BI if he wins the White House.
"We would expect this to be a priority in a in a Democratic administration, and the [platform includes] the right framing of the issue," said Barbara Roper, director of investor protection at the Consumer Federation of America.
It's not surprising the anti-Reg BI language is in the platform, which will be discussed Monday at a meeting of the committee writing it. Most Democrats opposed Reg BI during the rulemaking process, saying it's too weak to curb broker conflicts because it doesn't hold them to a fiduciary standard.
Sen. Sherrod Brown, D-Ohio, and ranking member of the Senate Banking Committee, sent a letter last month to the SEC urging the agency to put teeth in Reg BI through enforcement.
Last year, Rep. Maxine Waters, D-Calif., and chairwoman of the House Financial Services Committee, attached legislative language to an appropriations bill that would have killed Reg BI. The rider was eventually taken out of the legislation.
The SEC maintains that Reg BI significantly raises the broker advice standard above the previous suitability requirement. SEC Chairman Jay Clayton has made the measure a centerpiece of his agenda to protect Main Street investors.
But Roper said the brokerage industry went too far in ensuring that Reg BI preserved broker advice practices. A Democratic administration likely will be intent on "reining in toxic conflicts" in a way that Reg BI, the revised DOL fiduciary rule and the SEC's interpretation of the Investment Advisers Act did not, she said.
"We have a better chance of getting a strong rule overturning [Reg BI] than we would have if Democrats had started from scratch," Roper said. "There will be more of a desire and more of a need to create a contrast."
The post Democrats vow to scrap Reg BI in party platform appeared first on InvestmentNews.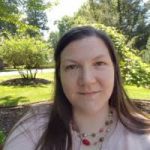 As our second lead editor, Cindy Hamilton covers health, fitness and other wellness topics. She is also instrumental in making sure the content on the site is clear and accurate for our readers. Cindy received a BA and an MA from NYU.