Later this week, Kamala Harris is slated to be chosen as the Democratic vice presidential nominee at the party's convention. Earlier this month, she signaled she opposes a Labor Department proposal that would reform investment advice rules for retirement accounts.
Harris, a Democratic senator from California, was one of 29 Senate and House Democrats who signed the Aug. 6 letter that criticized the DOL proposal for leaving retirement savers vulnerable to conflicted advice from financial advisers.
The proposal, which would replace a vacated Obama administration rule, would provide a "prohibited transaction exemption" to allow investment fiduciaries to receive compensation — such as commissions, 12b-1 fees and revenue sharing — that would otherwise be prohibited as long as they act in the best interests of plan participants.
"We urge the DOL to immediately withdraw both the final rule and proposed PTE and start over with a focus on the best interests of workers and retirees," the letter states.
The letter was led by Democratic chairs and ranking members of House and Senate committees with jurisdiction over financial regulation. Harris is not a member of the Senate Banking Committee and doesn't have a high profile on finance issues, but did join her colleagues on the comment letter.
If Harris and presumptive Democratic presidential nominee Joe Biden win the White House in November, and Democrats take the Senate while maintaining control of the House, the party could redo investment advice policies set by the Trump administration.
The DOL investment advice proposal would align with Regulation Best Interest, the new broker advice standard that was implemented on June 30. Reg BI was promulgated by a Republican-majority Securities and Exchange Commission.
Even though it doesn't refer to Reg BI by name or specifically mention the DOL fiduciary proposal, the Democratic platform indicates both are being targeted by the party should it prevail in November.
"We will take immediate action to reverse the Trump Administration's regulations allowing financial advisors to prioritize their self-interest over their clients' financial wellbeing," the platform states.
NO GUARANTEE
Democratic success in November doesn't necessarily mean follow through on investment advice policy next year, said Knut Rostad, president of the Institute for the Fiduciary Standard. Much will depend on whom Biden appoints to key positions like SEC chairman.
"I resist the presumption that a Democratic takeover means a policy change, unfortunately," Rostad said.
Rostad asserts Reg BI is too weak to curb broker conflicts of interest. He said an SEC chairman during a Democratic administration, Mary Schapiro, was instrumental in putting the agency on a path toward adopting the measure.
"All we have to do is look at 2009," Rostad said. "The decision by the president to select Mary Schapiro started the march to Reg BI. It's a direct line. There is no guarantee."
'FAKE COMMENTS'
For now, Democrats are keeping up the drum beat against the DOL investment advice rule. The agency declined entreaties from Democrats and investor advocates to extend the comment deadline and hold a hearing on the proposal.
Late last week, Sens. Patty Murray, D-Wash., and ranking member of the Senate Health Education Labor and Pensions Committee, Elizabeth Warren, D-Mass., and Tina Smith, D-Minn., sent a letter to Labor Secretary Eugene Scalia urging him to guard against "industry-favored fake comments" in the public input on the fiduciary proposal.
House Republicans, on the other hand, back the DOL proposal.
"We are encouraged by the class exemption and the final rule and are hopeful that these actions will improve access to high-quality, affordable investment advice that is in the best interest of workers and retirees," Reps. Virginia Foxx, R-Va., and ranking member of the House Education and Labor Committee, and Tim Walberg, R-Minn., wrote in an Aug. 6 comment letter.
The post Democrats oppose DOL investment advice rules as convention begins appeared first on InvestmentNews.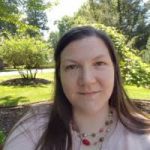 As our second lead editor, Cindy Hamilton covers health, fitness and other wellness topics. She is also instrumental in making sure the content on the site is clear and accurate for our readers. Cindy received a BA and an MA from NYU.