Special Report: Creso Pharma (ASX:CPH) is pursuing a secondary listing in the United States as momentum builds for US marijuana reform, and says its Canadian acquisition target has added to its valuable stockpile of synthetic psilocybin.
With cannabis legalisation firmly on the agenda of the Democrats in control of the White House and Congress and awareness growing in North America of Creso's operations, the company says now it the time to pursue a dual listing on the OTCQB ("OTC") market in the USA.
Expected to be live within 45 days, the listing will provide Creso with access to one of the largest investment markets in the world at nominal cost, Creso says.
It could also bridge Creso's value against its competitors, some of which are trading at valuations from $US500 million to $US15 billion on international exchanges, despite many being less advanced.
"Creso Pharma has a growing global footprint and the OTC will provide a platform for the company to boost its visibility to a broad base of US investors, particularly as cannabis moves towards legalisation," says non-executive chairman Adam Blumenthal.
Halucenex gets more mushroom compounds
There's a host of reasons why Creso is on the radar screen of US investors, including the progress of Creso's Canadian artisanal cannabis grower Mernova Medicinal, and two deals that could see its animal and human CBD products distributed in North America.
But the most recent is perhaps the most interesting. Just last week Creso announced it would enter the emerging $100 billion global market for psychedelic medicine with its acquisition of Windsor, Canada-based Halucenex Life Sciences.
Halucenex is working towards rigorously testing psilocybin ("magic mushrooms") as a treatment for post-traumatic stress disorder in veterans and first responders, with a Phase 2 clinical trial planned to begin in June.
Creso also announced today that Halucenex had received an additional 700mg of pharmaceutical grade synthetic psilocybin, taking its stockpile to 12.3 grams.
With interest growing in psychedelic-inspired medicine, there's a bottleneck in the supply chain for synthetic psilocybin as more companies enter the space.
This added supply gives Halucenex ample runway for its initiatives and research programs, including Phase 2 and 3 trials.
This supply is also GMP certified, meaning that Halucenex doesn't have to certify it with regulators.
"This additional batch of synthetic psilocybin considerably derisks our clinical research schedule," said Halucenex founder and chief executive Bill Fleming.
"The substance is currently gaining significant popularity with researchers and other companies and having an ample supply will ensure Halucenex is best placed to progress its research initiatives."
This article was developed in collaboration with Creso Pharma, a Stockhead advertiser at the time of publishing.
 This article does not constitute financial product advice. You should consider obtaining independent advice before making any financial decisions.
The post Creso Pharma to pursue dual listing in USA; announces new psilocybin supplies appeared first on Stockhead.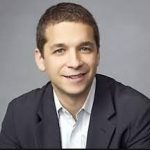 Barry Stroman was a reporter for Zerg Watch, before becoming the lead editor. Barry has previously worked for Wired, MacWorld, PCWorld, and VentureBeat covering countless stories concerning all things related to tech and science. Barry studied at NYU.