The Covid-19 pandemic's impact on the economy and individual finances will be greater than the impact of the Great Recession that began in 2007, say a majority of those polled by Allianz for its annual retirement study.
Nearly seven in 10 (69%) said they believe the pandemic will have a greater overall economic impact than the 2007-09 recession, and 56% said it also will have a greater impact on their personal finances.
"Although the full story of this pandemic won't be known for some time, it's clear that the financial security of many Americans has been severely compromised," Kelly LaVigne, vice president of consumer insights at Allianz Life, said in a release.
The firm's 2021 Retirement Risk Readiness Study reinforced findings from 2020 that revealed most Americans are unprepared for the risk of an earlier-than-expected retirement.
More than two-thirds of retired respondents (68%) said that they had retired earlier than they expected, up significantly from the 50% who acknowledged earlier-than-expected retirement in last year's study. Similar to 2020, the majority said they had to retire for reasons outside their control, including health care issues (33%, up from 25% in 2020) and unexpected job loss (22%, down from 34% in 2020).
Early retirement may put individuals at greater risk given that 43% said they are unable to put away anything for retirement right now, up from 37% in 2020, and 42% feel that they are too far behind on their retirement goals to catch up, up from 31% in 2020.
[More: Retiree debt doubles during pandemic]
While 70% of non-retirees think that it's likely they will work at least part-time in retirement, up from 65% in 2020, just 6% of retirees surveyed said they actually are working at least part-time in retirement.
Allianz found that the closer people are to retirement, the less enthusiastic they are about the idea of extending their employment. When asked if they would rather retire at age 55 and have their basic expenses covered in retirement or work until age 75 and live more extravagantly in retirement, 23% of retirees said they would prefer to work longer, versus 32% of near-retirees and 48% of pre-retirees.
Allianz Life surveyed 1,000 people ages 25 and older in December.
[More: Women's retirement plans torpedoed by Covid]
Cannabis investments soaring with Democrats at the helm

The post Covid's financial pinch worse than the Great Recession's, survey finds appeared first on InvestmentNews.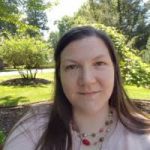 As our second lead editor, Cindy Hamilton covers health, fitness and other wellness topics. She is also instrumental in making sure the content on the site is clear and accurate for our readers. Cindy received a BA and an MA from NYU.