The COVID-19 crisis has created an opportunity for financial advisers to be responsive — and those who picked up the phone this year almost certainly have happier clients.
In March, about 40% of people who work with financial advisers agreed with the statement "my financial adviser is a partner to me," a level that has been consistent since 2012, according to data from Hearts & Wallets. That changed in May, with 56% of clients agreeing with the statement.
"Advisers rallied to the cause, and people were happy about that," Hearts & Wallets CEO Laura Varas said.
People who do not work with financial advisers but were contacted this year by brokerage or 401(k) phone reps generally did not agree with the statement, at only 16%, a level similar to that of the past several years, according to the survey.
Paid financial professionals were thus clearly able to show their value to clients, Varas said.
"The 401(k) phone reps are like the first responders," she said. "It's just not the same thing as having a financial adviser who's a partner."
Advisers and financial services companies have been contacting customers more frequently during the COVID-19 crisis, the firm found. Generalized emails don't cut it, though. Customers were much more satisfied with personalized phone calls and email.
Sixty-two percent of people who got form emails said they were satisfied with how useful the outreach was, while 28% were neutral and 10% were dissatisfied, according to Hearts & Wallets.
Among those who were contacted once by phone, 75% said they were satisfied, 10% were neutral and 15% were unsatisfied. Those who received personalized emails reported similar levels of satisfaction, though a higher proportion were dissatisfied, at 20%. Those who were happiest with the communications were the ones who received multiple phone calls, with 73% being satisfied, 25% feeling neutral and just 2% dissatisfied, the report found.
Advisers have been more likely to reach out to wealthier clients, as those with more than $2 million in assets reporting being contacted by phone more so than people with smaller asset levels. Across asset levels, form emails were sent at similar levels, but people with less than $100,000 in assets were the most likely to receive no contact whatsoever (52%), according to Hearts & Wallets.
Things are different when clients are the ones making calls, the firm found. Levels of satisfaction or lack thereof did not vary much whether consumers reached out via online chat or called 401(k) reps, brokers, RIAs, mutual fund reps or bank reps. About 60% of people reported being satisfied, roughly 30% felt neutral and about 10% were dissatisfied, according to the survey.
Among people who contacted financial professionals, those with higher asset levels were happiest about the service they received. Further, those who have lost jobs during the COVID-19 crisis reported being the least happy. For example, only 11% of people who recently became unemployed said they were happy with the advice they received when calling an RIA, according to Hearts & Wallets.
However, the financial advice people are most likely to get comes from spouses or partners, family, friends or the media, the survey found. Just 20% of clients said were contacted by paid financial professionals in May, while 47% got investing tips or advice from significant others, 30% from family, 26% from friends and 39% from the media. Thirty-eight percent also said they received guidance from their financial statements.
The post Clients appreciate phone calls now more than ever: Survey appeared first on InvestmentNews.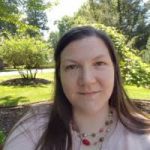 As our second lead editor, Cindy Hamilton covers health, fitness and other wellness topics. She is also instrumental in making sure the content on the site is clear and accurate for our readers. Cindy received a BA and an MA from NYU.