Special Report: The tech company is well-positioned to capitalise on its deep market knowledge in B2B payment services.
For ASX-listed payments company Cirralto (ASX:CRO), the second half of 2020 is set to bring about an opportunity to capitalise on years of development groundwork.
Speaking with Stockhead, CEO Adrian Floate said the surge in investor interest around payments facilitation – both B2B and B2C — is a relatively recent development. However, Cirralto is an experienced player in the sector.
For example, in August last year the company agreed to an integrated platform partnership with Sydney-based fintech Invigo, which provides a suite of services across B2B lending, data analytics and automated payments.
In October, Cirralto will complete the acquisition of Perth-based SaaS platform Appstablishment, which will give CRO ownership of a new Spenda technology suite which the company currently  licenses – the point-of-sale processing app that has full integration with Xero (ASX:XRO), MYOB and QBO amounts it's integration offerings.
Under the radar
"In terms of market opportunity, we've been able to fly under the radar a little bit and do our own thing," Floate said.
"We look at pay-later services as something businesses have always done. It's more about — how can you automate elements of it and deliver services at a better margin?"
"For example, if you look at what (Spenda platform) SpendCollect does, the key thing we're doing is building digital trust between the buyer and seller."
Floate explained that typically when two companies invoice one another, it's a stop-start process with various email attachments and other low-tech procedures.
"There's mistakes, but there's no way to track when those mistakes are made," he said.
"But when that trust is delivered, what it means is the buyer has got the ability to see the supplier's version of their ledger, and vice versa."
"So we're enabling two businesses to create efficiencies in the way they share data with one another, and the outcome is a payment."
Funding for scale
Within the existing market paradigm for payments facilitation, Floate said there are plenty of solutions in the marketplace.
But Cirralto is leveraging its 20 years of experience in the sector to dial in on "parts of the market where existing services don't go far enough".
On that front, the company is finding strong growth through its Spenda platform, where it saw customer growth of more than 10 per cent in July.
In addition, average revenue per user for customers of its Spenda products has almost quadrupled since April.
To capitalise on that momentum, Cirralto closed a $2.7m share placement to sophisticated investors earlier this month.
Commenting on the deal, Floate said the executive team was hesitant to accept too much extra capital from the deal, which was heavily oversubscribed from an initial offer of $2m.
However, the funding leaves the company with a funding cushion as it looks to build market share in a fast-growing sector.
"For us to move the needle we needed to get a new shareholder base in and then get some of those multiplier effects — people reinvesting in where we're going understanding our vision," he said.
With expectations for some more positive news flow in the months ahead, Floate said the company now has a key opportunity to makes its mark on the B2B payments landscape.
"When I talk about scale, I really mean how can we reset the decks so we're talking about thousands of customers acquired per month," Floate said.
"I think there's more than enough market opportunities in the B2B space – whether that's pay later services, workflow driven payments, or getting traditional EFT payments onto cards."
"The priority for us is to have that versatility so our addressable market keeps growing."
This article was developed in collaboration with Cirralto, a Stockhead advertiser at the time of publishing.
This article does not constitute financial product advice. You should consider obtaining independent advice before making any financial decisions
The post Cirralto is primed for growth in the red-hot B2B payments sector appeared first on Stockhead.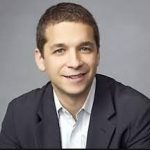 Barry Stroman was a reporter for Zerg Watch, before becoming the lead editor. Barry has previously worked for Wired, MacWorld, PCWorld, and VentureBeat covering countless stories concerning all things related to tech and science. Barry studied at NYU.