Securities and Exchange Commission enforcement cases tied to financial adviser Raymond Lucia's challenge of the agency's use of in-house judges are likely to be resolved with lighter punishments than those contained in the original judgment.
In June, Lucia settled his case after eight years of litigation that went all the way to the Supreme Court. He argued before the high court that SEC administrative law judges who preside over enforcement proceedings were unconstitutional and biased against defendants.
In 2018, the Supreme Court ruled that SEC judges were improperly appointed and that many cases before ALJs, including Lucia's, should be retried.
The SEC then issued an order ratifying the appointment of six administrative law judges to comply with the Supreme Court ruling and gave respondents in about 130 cases the opportunity for a rehearing before a new judge.
The outcomes of "do-over" cases can be far different than the original judgment.
Lucia, for instance, agreed to a $25,000 fine and was granted the ability to reapply immediately for return to the financial industry. That compares to the original lifetime bar and $300,000 penalty handed down by the first SEC judge to hear his case. Lucia neither admitted to nor denied the charges.
A similar lighter punishment was secured by Ian Oliver Mausner, the founder of J.S. Oliver Capital Management. In a 2014 ALJ decision, the firm was fined $15 million and had its license revoked for an alleged cherry-picking fraud involving hedge fund trades. Mausner was fined $3 million and barred from the industry.
Mausner secured much better terms in a settlement last year with the agency. Under the order, Mausner neither admitted to nor denied the charges and agreed to pay $669,965 in disgorgement. He can apply to reenter the financial industry in two years.
"The victory in the Supreme Court in the Lucia case gave me a little more leverage to negotiate a settlement that was more palatable to me to put this behind me," said Mausner, who maintains his innocence.
Mausner is now chief executive of three firms — Evolution Monday Management and Financial Advisory Services, The Cryptocurrency Growth Fund and Divorce & Relationship Consulting.  He said he does not have advisory clients nor does he manage money.
Other cases being retried could result in more favorable outcomes for the respondents, said Margaret A. Little, senior litigation counsel at the New Civil Liberties Alliance. The group represented Lucia.
"It's certainly true in Ray's case," Little said. "It would not surprise me if other cases settle for lower penalties than those originally assessed by the first ALJ."
Relitigating a case can drain both the SEC, whose enforcement resources are consistently stretched, and defendants, who can tire of the cost and time required in legal proceedings. Resolving the case can result in a partial victory for both sides.
"If the SEC is willing to come down significantly to something financially that makes sense, a lot of defendants would take that settlement," said Jack Yoskowitz, a litigation partner at Seward & Kissel.
An SEC spokesman was not immediately available for comment.
The Supreme Court ruling and the SEC's reappointment of ALJs hasn't assuaged critics of the system, who say it gives the SEC a strong home court advantage in adjudicated enforcement cases.
Little said the ALJ system continues to suffer from defects, such as "unconstitutional multiple layers of tenure protection, agency bias, government-favoring burdens of proof [and] lack of evidentiary and procedural protections" available in federal courts.
The post Cases tied to Ray Lucia's challenge of in-house SEC judges likely to settle for lighter punishments appeared first on InvestmentNews.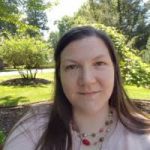 As our second lead editor, Cindy Hamilton covers health, fitness and other wellness topics. She is also instrumental in making sure the content on the site is clear and accurate for our readers. Cindy received a BA and an MA from NYU.