Avantax Investment Services Inc., which caters to advisers who are tax professionals, is in the process of levying a new $60 annual fee for advisers' accounts at outside money managers, a popular way for advisers to conduct business directly with mutual fund companies like American Funds.
Called direct to fund, or DTF by advisers, the method is a simple way for advisers to sell mutual funds to clients. The new fee by Avantax, while only $15 per quarter, could cost some advisers thousands of dollars each year because some of the firm's leading advisers have hundreds of such accounts.
The new charge is scheduled to hit the 4,000 Avantax advisers next year but will be waived if advisers move the accounts to the firm's internal advisory or brokerage platform, a change that some questioned would ultimately be in the best interests of clients.
Financial advisers loathe such charges and commonly complain of broker-dealers nickel-and-diming them when they are hit with such fees. It also gives competitors and recruiters reason to call advisers and try to persuade them to jump to a new broker-dealer.
The charge is only for mutual funds and does not include variable annuities as well as certain accounts, such as 529 plans and Simple IRAs, which are retirement plans designed for small businesses. Avantax is pointing to the Securities and Exchange Commission's new standard for brokers, Regulation Best Interest, as the reason for the new charge, but some are questioning that explanation.
"Avantax is telling the reps that this is the direction the industry is going, but it's not. They stand alone on this move," said Jon Henschen, an industry recruiter. "Many broker-dealers certainly like advisers' direct mutual funds to be switched to brokerage accounts but they are not taking such overt steps like charging $60 a year for holding funds directly with the fund manager."
"Holding mutual funds in these direct to fund accounts is simply in the best interest of the client because it is much cheaper, while holding the same assets in a brokerage account is in the broker-dealer's best interest because it is much more profitable," he added. "It comes down to client's best interest versus the broker dealer's best interest."
The charge will be capped to $25,000 per adviser, sources said, and advisers have until next September to avoid paying it if they don't move the accounts from the outside fund manager to the Avantax platform. If the accounts are not moved by then, the charge will be assessed retroactively.
Meanwhile, an Avantax adviser, who asked not to be named, said the firm was also adding a $7.50 annual fee for advisory accounts at Fidelity's National Financial that send clients paper account statements in an effort to move accounts to digital statements. Avantax currently pays that fee.
"Avantax will continue to offer a broad range of both fee-based platforms and commission-based platforms from which our financial professionals can choose, based on what's in the best interest of their clients," wrote company spokesperson Tony Katsulos in an email. He did not comment about the additional fee to advisers who don't switch clients to paperless accounts.
Avantax Investment Services is the combination of two firms that focus on CPAs and advisers with tax-centered practices: the former HD Vest Financial Services Inc. and 1st Global Inc. Tax preparation software company Blucora Inc. owns Avantax, which had about $70 billion in client assets at the end of last year, according to InvestmentNews Research.
The post Avantax imposes new fee on held-away accounts appeared first on InvestmentNews.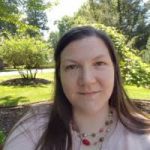 As our second lead editor, Cindy Hamilton covers health, fitness and other wellness topics. She is also instrumental in making sure the content on the site is clear and accurate for our readers. Cindy received a BA and an MA from NYU.