After another rough session on Wall Street, things are looking decidedly shaky on the ASX to end the week.
US stocks had their biggest selloff since June, in the wake of a barnstorming August rally that saw the S&P500's post-March gains climb to around 60 per cent.
The NASDAQ slumped more than five per cent, as the heat came out of some big tech names with falls led by Apple and Tesla.
There were similar losses in semiconductor stocks, amid reports China is moving to a more protectionist stance around its tech hardware sector.
Portfolio manager William Curtayne, from Milford Asset Management, said investor positioning during the August rally may also be contributing to an exacerbation of the sharp reversal.
Curtayne highlighted that when stocks are climbing no one wants to miss the party, but they also want to be ready when the music stops.
"A solution to this is to run tight trailing 'stop-loss' sell orders on (stock) futures," Curtayne said. The net effect is that when there's a material market fall (say, >2pc) it triggers a round of automated selling.
"This is what we are seeing today. The market started to dip on exhaustion, it has hit these trailing stop-loss levels and broken lower," Curtayne said.
All of the major ASX indices are on track to post falls of well over two per cent as sentiment dims.
Amid a decidedly risk-off tone, gold is holding around $US1,940 an ounce while the Aussie dollar declined further from its two-year high to around US72.7c into midday trade.
WINNERS
Here are the best performing ASX small cap stocks at 12pm Friday September 4:
Swipe or scroll to reveal the full table. Click headings to sort.
With few standouts in a rough day of trade, Adavale Resources (ASX:ADD) still managed to post a strong gain on some capital financing news.
The company, which owns tenements in Tanzania's prospective high-grade nickel sulphide region of Kabanga, announced that a $1m debt funding facility will be converted to equity by several long-term shareholders at a significant premium.
"This conversion removes all long-term debt from the Company's balance sheet and on unquestionably favourable terms," Adavale said.
LOSERS
Here are the worst performing ASX small cap stocks at 12pm Friday September 4:
Swipe or scroll to reveal the full table. Click headings to sort.
The post ASX Small Cap Lunch Wrap: Who's getting their sea legs today? appeared first on Stockhead.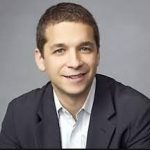 Barry Stroman was a reporter for Zerg Watch, before becoming the lead editor. Barry has previously worked for Wired, MacWorld, PCWorld, and VentureBeat covering countless stories concerning all things related to tech and science. Barry studied at NYU.