Far along South Australia's Jubilee Highway at Mount Gambier near the border with Victoria is a natural wonder — the Umpherston Sinkhole – which is attracting visitors far and wide.
The free attraction has its own colony of possums and features a sunken garden formed from when the top of a limestone cave collapsed inwards.
The sunken garden was created by a Scottish farmer, James Umpherston, in the 1880s and its lush greenery is a drawcard to Instagram fans.
One Instagrammer has taken some spectacular overhead shots of the sinkhole using a drone.
View this post on Instagram
"Such a great perspective of this awesome place," said one comment on the drone footage.
Places like the Umpherston Sinkhole remind us all that Australia has plenty of places to see for anyone planning a domestic holiday.
That's a nice Friday thing to think about.
To markets:
At lunchtime in Sydney, the ASX All Ordinaries index was slightly in the red at 7,302 points.
US stock indexes raced to new records at the end of overnight trading. The NASDAQ finished 1.3 per cent higher at 14,039.
The Dow Jones index rose 305 points or nearly 1 per cent to 34,036. The S&P 500 gained 46 points or 1.1 per cent to 4,170 at Thursday's market close.
"The Dow industrials closed above 34,000 for the first time on Thursday as the blue-chip benchmark and S&P 500 posted fresh record highs on a tech stock rally fuelled by falling bond yields and strong March US retail sales," said stockbroker Argonaut in a note.
The price of gold has stalled at $US1,762 per ounce ($2,279/ounce), Friday after making a strong overnight rally.
Ten-year bond rates have moved lower this week, with the US yield trading at 1.57 per cent compared with 1.75 per cent at the end of March.
Likewise, Australia's 10-year bond yield was also lower Friday at 1.66 per cent, down from a two-year high a week ago.
WINNERS
Here are the best performing ASX small cap stocks at 12pm Friday April 16:
Swipe or scroll to reveal the full table. Click headings to sort.
Stocks highlighted in yellow made market moving announcements
Friday's highest mover is Merchant House International (ASX:MHI) that saw its share price go ballistic with a rise of more than 175 per cent in morning trading.
The Hong Kong-headquartered company announced the disposal of its Carsan Manufacturing subsidiary that owns its Home Textiles production unit in China.
Merchant House International stands to gain $US20m from the asset sale to Foshan XiongYing Logistics Company from which it has to pay $US3.8m to suppliers and former staff.
Another fast riser Friday is medicinal cannabis distribution company Health House International (ASX:HHI) that relisted on the ASX this week after its successful capital raising for $3.5m.
The stock was formerly a coal company, International Coal (ASX:ICX), and then a cloud-based learning platform VPC (ASX:VPC) but changed its name after acquiring UK-registered Health House Holdings last November.
The revamped company has a distribution network for medicinal cannabis and access to pharmaceutical-grade products for the Australian, European and UK markets.
Health House International has agreements with certified medicinal cannabis manufacturers and suppliers including Cannimed, Little Green Pharma, MGC Pharmaceuticals (ASX:MXC), and Zelira Therapeutics.
Health House Holdings generated revenue of $6.5m in the 2020 financial year, and was founded in 2018 by pioneers in the Australian medicinal cannabis sector.
LOSERS
Here are the worst performing ASX small cap stocks at 12pm Friday April 16:
Swipe or scroll to reveal the full table. Click headings to sort.
Stocks highlighted in yellow made market moving announcements
Gold explorer Rex Minerals (ASX:RXM) fell slightly Friday after announcing the completion of a capital raising for $9.5m.
The share placement to institutional and sophisticated investors was offered at 24 cents per share representing a 17.2 per cent discount to its last traded price on April 15.
"Copper and gold both have strong investment thematics, and Rex represents excellent exposure to both through its fully-permitted and shovel ready Hillside copper-gold project in South Australia and its low-cost heap leach Hog Ranch gold property in Nevada, USA," managing director, Richard Laufmann, said.
The post ASX Small Cap Lunch Wrap: Today's high flyers and sinking ships appeared first on Stockhead.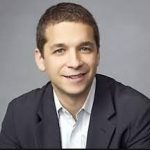 Barry Stroman was a reporter for Zerg Watch, before becoming the lead editor. Barry has previously worked for Wired, MacWorld, PCWorld, and VentureBeat covering countless stories concerning all things related to tech and science. Barry studied at NYU.