Naturally, much of the daily political news cycle is focused on the upcoming presidential election. But for the independent financial services industry and Main Street investors, ongoing developments at the state level could have as much of an impact as which candidate wins the White House.
Everyone, for example, should be concerned by proposals that would put unnecessary constraints on firms and advisory practices, thereby restricting investor access to affordable financial advice. Meanwhile, there should be an equal level of commitment to make sure other proposals, such as ones that protect seniors from financial exploitation, become law.
Regardless of outcomes at the ballot box in November, at FSI we will be prepared to actively advocate for our members' interests, not only in Washington but throughout the country. As we wind down 2020 and look ahead to 2021, here are some of the issues we expect to be addressing in the states:
TAXES ON THE INDUSTRY AND INVESTORS
COVID-related shutdowns have had a devastating impact on state budgets. Taxing financial services or transactions are just two ways states may look to raise revenue. New Jersey, for example, is mulling a quarter-cent per transaction tax on individuals or entities that process at least 10,000 in-state transactions annually. While it ultimately was left out of the budget bill Gov. Phil Murphy struck with state legislators in September, lawmakers are still actively considering the proposal.
Earlier this year, FSI was able to help derail a proposed Maryland tax on services, which would have been costly for our members and their clients. Given the economic impact of the shutdowns, we are mindful that states facing significant shortfalls may be tempted to look to the financial services sector as a source of revenue.
STATE FIDUCIARY RULES
This year saw Massachusetts become the first state to adopt rules imposing a fiduciary obligation on independent financial services firms and advisers, although the final version of those rules provided an example of the effectiveness of our state advocacy efforts. We vigorously opposed Massachusetts' initial proposal, and after a strong, concerted effort by both our team and our members, the final rule was a substantial improvement, addressing many of our concerns. Nevertheless, we are closely monitoring the rule's implementation and enforcement, which could influence whether other states follow suit.
New Jersey is actively considering a fiduciary rule, which raises concerns about a patchwork of state requirements that would be confusing for investors and advisers alike.
INDEPENDENT CONTRACTOR STATUS
State proposals related to the classification of workers were introduced in New Jersey, New York and Minnesota this year, following sweeping changes enacted in California last year, in which we successfully secured a carve-out for our industry. With unemployment on the rise as a result of the COVID-19 pandemic, state efforts to provide a safety net for workers could include changes to rules regarding independent contractor status. Meanwhile, the expansion of the gig economy will continue to prompt some states to take a look at their independent contractor laws in 2021.
Whether intended or not, changes to state worker classification laws could have a devastating impact on the independent adviser business model. We have successfully advocated against independent financial advisers being designated as employees for more than a decade, believing strongly that being an independent contractor gives advisers the flexibility to provide clients impartial, conflict-free advice and manage their own businesses.
PROTECTING VULNERABLE INVESTORS
As of September, 28 states have enacted legislation or regulations based on the North American Securities Administrators Association's model rule to protect seniors and vulnerable investors from financial exploitation. In general, the model rule removes barriers to the disclosure and reporting of suspected exploitation.
With baby boomers well into their retirement years, we have worked to drive awareness of elder financial abuse, including advocating in states for the adoption of the model rule.
As the new year approaches, protecting our nation's senior citizens will remain a high priority, and we will continue to push for the broader adoption of protections.
As always, we are keeping a vigilant eye on developments in states across the country to advocate for the interests of independent financial advisers and investors. Now more than ever, in these uncertain times, Americans need greater access to high-quality, professional financial advice, not less.
[More: XYPN advocates for consistent regulation of fee-for-service advisory model]
Dale Brown is president and CEO of the Financial Services Institute.
The post Advisers should keep an eye on state laws and regulations appeared first on InvestmentNews.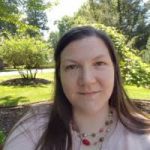 As our second lead editor, Cindy Hamilton covers health, fitness and other wellness topics. She is also instrumental in making sure the content on the site is clear and accurate for our readers. Cindy received a BA and an MA from NYU.