Ric Edelman is disappointed that lawmakers in Washington are so far apart on cobbling together pandemic relief legislation when they've known for months that another round of stimulus likely would be necessary.
When the COVID-19 outbreak started shutting down the economic in mid-March, Congress acted quickly. By the end of the month, it had approved the $2.2 trillion CARES Act, which sent one-time payments to millions of Americans, raised unemployment benefits and set up a massive loan program for small businesses.
But the legislation was written assuming COVID-19 would be under control in a few months. Instead, the pandemic continues to run rampant, pushing the unemployment rate up to 10% and shuttering businesses.
The unemployment compensation boost in the CARES Act expired in late July. Since then talks between legislators and the Trump administration on another pandemic relief package have reached a stalemate.
Edelman, founder of Edelman Financial Engines, a network of more than 300 financial planners, blames the usual culprit in Capitol Hill dysfunction — partisan gridlock.
"They are ignoring the practical, everyday struggles American families are facing," he said. "They're much more interested in scoring political points."
Megan Kopka, owner of Kopka Financial, is also fed up and has low expectations for a breakthrough.
"The pause seems so politically charged," Kopka said. "It's disgusting."
The urgency to address a national crisis has never been higher, advisers say.
"They need to get financial support into the hands of American families and businesses immediately," Edelman said. "I'm less concerned about the details of the policies and more concerned they take action."
Boosting consumer spending should be a priority, advisers say.
"Why wouldn't we try to get some money in the hands of consumers in a consumer-based economy?" said Dan Herron, principal at Elemental Wealth Advisors. "That seems like a more streamlined way to help people out in the times we're in."
Kopka also favors that approach.
"Get the money to individuals," she said. "Never bet against our consuming mentality."
Edelman has been talking to lawmakers and their aides, promoting a package of 36 recommendations for economic recovery that he first laid out following the passage of the CARES Act. They encompass tax and entitlement reforms, and provisions to boost retirement savings and increase investment.
But lawmakers aren't contemplating targeted provisions that can be added to a pandemic relief bill when they haven't yet settled on the broad contours of such a measure, Edelman said.
As opening bids, Democrats are backing an approximately $3 trillion pandemic relief follow-up measure the House approved in May. Senate Republicans have countered with a $1 trillion package.
Legislators are hung up on the level for enhanced unemployment benefits and how much support to give state and local governments, higher and K-12 education, and nonprofit organizations.
"We have found the talks this week on Capitol Hill have been very narrow conversations," Edelman said. "They are so far apart on those numbers that they're not considering any additional recommendations."
One of the key sticking points among negotiators is whether to maintain the extra $600 per week in unemployment benefits provided by the CARES Act or decrease it.
John Bovard, owner of Incline Wealth Advisors, favors more loans to small businesses rather than enhanced unemployment payments.
"It disincentivizes people to work," Bovard said. "It makes people rely on the government and it's going to make it harder for employers to get these people back."
Kopka said supporting people who aren't working needs to be done in a "more fair, just and thoughtful way."
"We need to do more for our vulnerable population," she said.
The post Advisers frustrated with Washington stalemate over pandemic relief appeared first on InvestmentNews.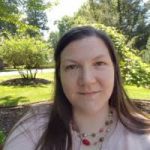 As our second lead editor, Cindy Hamilton covers health, fitness and other wellness topics. She is also instrumental in making sure the content on the site is clear and accurate for our readers. Cindy received a BA and an MA from NYU.