The acquisition of Intergrid Group will accelerate the expansion of 5GN's market-leading data transmission network.
Leading telco player 5G Networks (ASX:5GN) is staying busy on the M&A trail, announcing a new deal to acquire Intergrid Group Ltd – owner of the Bare Metal cloud services provider.
The deal fits within 5GN's strategy to expand its Wholesale Cloud offering to enterprise clients, leveraging Intergrid's existing market footprint comprised of 10 cloud deployments across every Australian capital city.
5GN will pay $3m to acquire the business, which represents a multiple of just 4x core earnings.
The bulk of the consideration ($2.5m) will be financed from existing cash reserves, with the remaining $500k in 5GN shares.
Commenting on the deal, 5GN MD Joe Demase said the deal gives the company an expanded blue-chip client base as it builds out a vertically integrated data centre network.
Intergrid has developed a "valuable customer base with many blue-chip ASX200 and government clients who are committed to pursuing a world class cloud experience," Demase said.
With an expanded capacity to offer Bare Metal cloud services, 5GN is now equipped to deliver high-speed data transmission services "pretty much to the front door of every major organisation in Australia", he added.
Intergrid's competitive advantage is derived from its dedicated network of cloud servers, which have much lower latency (time delays) in data transmission compared to the major internet service providers (ISPs).
The network connects to over 40 data centres nationally, with the capacity to reach businesses and households covering most of the Australian population in less than 30 milliseconds.
Existing 5GN customers will also get the benefits of Bare Metal or dedicated cloud services for all of the company's integrated data centres across every capital city.
"This enables content and application performances which are absolutely the best in market," Demase said.
Shares in 5GN rose by around five per cent following the announcement, to $1.30.
It marks the next step in the company's growth-by-acquisition strategy, which saw core earnings more than double in the December half-year to $6.2m.
With its expanded product offering, 5GN is focused on its infrastructure rollout that will leave it equipped with an expanded data transmission service spanning physical data centres (hardware) and the cloud (software).
"5GN is expected to complete its own fibre rollout to over 80 data centres in Australia by the end of the year," the company said.
This article was developed in collaboration with 5G Networks, a Stockhead advertiser at the time of publishing.
This article does not constitute financial product advice. You should consider obtaining independent advice before making any financial decisions.
The post 5G Networks expands blue-chip client base with key acquisition, shares rise appeared first on Stockhead.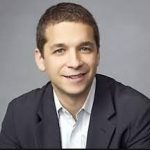 Barry Stroman was a reporter for Zerg Watch, before becoming the lead editor. Barry has previously worked for Wired, MacWorld, PCWorld, and VentureBeat covering countless stories concerning all things related to tech and science. Barry studied at NYU.