Technology has been especially essential for advisers to stay connected and productive lately — in fact, three-quarters of advisers agree that the pandemic accelerated the adoption of digital processes within their firm, according to a recent Fidelity Advisor Technology Study. As we enter a new year, it's a good time for firms to take stock of what's working well and how they can ensure their advisers are digitally empowered in the year ahead.
Here are four steps to get started:
1. Get smarter about your current technology. Having the right technology is an important first step, but you need to leverage its full potential. Make sure advisers know how to use the available platforms and tools and stay up-to-date on new features. Some actions to take:
• Establish firmwide programs to support technology adoption and optimization, including providing associates with effective, ongoing training.
• Share documentation and best practices across teams, including through digital tools.
• Designate someone as the primary point person for all technology provider communications and design a repeatable deployment process for rolling out new enhancements across the firm.
• Embrace a "test and learn" culture that encourages experimentation and feedback on what's working well — and what's not.
2. Stay informed about the evolving fintech landscape. The fintech ecosystem continues to grow, and the number of distinct technology providers that firms use also appears to be on the rise. Our Technology Study found that, according to advisers, firms are working with a median of six providers, and over half of advisers expect this number to increase over the next five years. It's important to stay up to date so you can explore which solutions will help you grow and scale your business. To do this, regularly scan the market, meet with providers and consult trusted partners. Conducting regular technology audits and vendor reviews can help you assess the impact of your current solutions and identify whether any adjustments are needed.
3. Don't just communicate with clients — engage them. It's no secret that the remote work environment has resulted in more videoconferencing. In our recent Technology Study, 92% of advisers who use videoconferencing said that it became more valuable during the pandemic. But as the months go on and video fatigue grows, think about ways to truly engage with clients remotely. Consider using interactive software or platforms to collaborate with clients on their portfolios and financial plans. You should also assess whether your firm has a user-friendly online and mobile client portal, and if you don't, develop a plan for updating it. Use the valuable time being saved though technology (for example, our fully digital onboarding experience lets advisers initiate account opening around 44% faster) to get to know clients better and integrate their goals, aspirations and passions into your conversations.
4. Track performance metrics to help improve your business. Many digital tools offer metrics capabilities that help you better understand both business opportunities and adviser productivity. Making the most of this kind of reporting was of particular interest to firms at our recent virtual Inside Track event — for example, how can metrics about back office processes like money movement be leveraged to run the business more efficiently? Spend time ensuring that you understand the capabilities of your current technology tools, and then establish standard reporting and a centralized dashboard to track metrics from across the organization. That will help you see what aspects of the technology can be adapted to help profile prospects and identify next best adviser actions.
Why does digital empowerment matter? Because investors are looking for it. In our 2020 Investor Insights Study, 83% of investors who switched advisers or got one for the first time during the pandemic said they were more likely to consider an adviser who uses the latest technology. And making the most of technology isn't just important for attracting investors, it's significant for recruiting talent as well — 65% of advisers surveyed in Fidelity's 2020 Advisor Movement Study agree that firms that have been more digitally innovative during the pandemic have become more attractive destinations.
So as we enter 2021, carve out time to assess your digital tools and approach, and then take steps toward becoming more digitally empowered.
[ESG Video: Making of 'Flowers in the River']
Kim Langway is vice president of product management at Fidelity Institutional.
The post 4 ways to become more digitally empowered appeared first on InvestmentNews.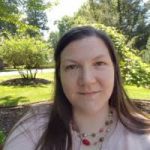 As our second lead editor, Cindy Hamilton covers health, fitness and other wellness topics. She is also instrumental in making sure the content on the site is clear and accurate for our readers. Cindy received a BA and an MA from NYU.