AUM. Yearly growth. Revenue. Client retention. When you think back to what you aspired to when you founded your firm, where does everything stand for you right now?  
We've grown from $2 billion to over $10 billion in assets under management in four years because we've consistently adhered to three broad principles: Everything must be repeatable, measurable and scalable. (And of course, there's been lots of hard work and ample luck involved as well.)
About those three principles?
First, everything we do must be repeatable: Whether it's marketing or the consistent approach we use to advise our clients, if we are going to do something once, we want to make sure we can replicate the process over and over again.
Not long ago, a potential client wanted to see if we could put together a hedging strategy for his large portfolio, which was heavily weighted in a single obscure industry. We certainly could have brought him on as a client, figured out the right strategy for him and billed him for our services, but it wasn't repeatable.
Our emphasis has always been on the mass affluent as they move from the workplace into retirement. The potential client with the large portfolio that I mentioned? While it would have generated some nice revenue, it simply wasn't repeatable, so we passed.
Second, is it measurable? Whatever we do, we must be able to measure our inputs, outputs and successes.
I see far too many advisers spending copious amounts of time in areas that bring little value to their practices because they are not carefully measuring the various functions of their organization. It's like starting little fires everywhere. They're not sure which activities produce the most value (or enterprise value), but they absolutely must tend to those fires, lest they go out or, just as problematic, spread wildly out of control.
We measure everything. What hours during the week see the most call volume, how long it takes for an employee to return an email to a client, how many clients a customer service person speaks with each day, and even the duration of each interaction.
Then there's scale. Can we take a particular process or client niche and scale it for maximum growth?
Going "all in" on a profitable client niche might be highly scalable if there are thousands of other people you can offer your services to. But if you choose a very narrow niche, such as skydiving instructors, you'll find it's not very scalable due to the small size of the client pool.
If we are going to create a process that's repeatable and then put in the tools to measure the effectiveness of that process, it had better be reusable on a national scale. Otherwise, it's a poor use of time and resources.
If, as for so many advisory firms I meet with, your growth has hit a wall and your practice has become stagnant, it could be time to consider an overhaul. While there may be other ways to grow an advisory firm, this approach has worked very well for us.
[More: Prospecting is the best marketing]
Scott Hanson is co-founder of Allworth Financial, formerly Hanson McClain Advisors, a fee-based RIA with $8 billion in AUM.
Global investors heading for ESG ETFs

The post 3 principles for growing your firm appeared first on InvestmentNews.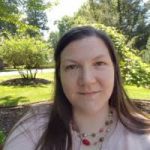 As our second lead editor, Cindy Hamilton covers health, fitness and other wellness topics. She is also instrumental in making sure the content on the site is clear and accurate for our readers. Cindy received a BA and an MA from NYU.