Special Report: With plenty of money and three big assets to deliver near term results, Dimerix investors can be forgiven for being a little bit excited.
Biotech Dimerix (ASX:DXB) is heading into the new financial year with three major assets due to deliver results and a healthy bank book.
The company, a pre-revenue biotech, is well positioned financially with $7.8m cash to fund activities, says chief Nina Webster. "As you can imagine, we have a huge amount going on. We have three late stage assets and all with big data points due soon, and we are well funded and well positioned to support all of them," she told Stockhead.
"Not many biotechs can say they have three transformational assets due to deliver outcomes in the next six months."
Two of the three also have potentially fast routes to market.
Three shots on goal
Dimerix has been testing a drug candidate dubbed DMX-200 as a treatment for Diabetic Kidney Disease, Focal Segmental Glomerulosclerosis (FSGS), and Acute Respiratory Distress Syndrome (ARDS).
The phase 2a FSGS study in patients who are receiving a steady dose of an angiotensin receptor blocker, irbesartan is due to deliver results in the next two weeks. This drug has orphan status in the US and Europe.
The diabetic kidney disease Phase 2 trial doses its last patient this month and will deliver results shortly after.
DMX-200 was also chosen to be part of the Randomised, Embedded, Multifactorial Adaptive Platform trial for Community-Acquired Pneumonia (REMAP-CAP) program endorsed by the World Health Organisation (WHO), which will look at whether DMX-200 can reduce the inflammatory response in the lungs caused by ARDS and thereby reduce inflammation and subsequent scarring.
This is a pivotal Phase 3 study which Webster expects should start returning some results before the end of the calendar year.
Flush with cash
Just after Dimerix was chosen for the ARDS study, the company raised $5.8m to support those trial activities. It was also the first time institutions have bought into the company.
"Strategically it made perfect sense to raise when we did in June, as we needed to be well capitalised to prepare for drug manufacturing, distribution and logistics for the ARDS study, and our stock was well supported by the market," Webster said.
The company also received $1.02 million in prepayment for its R&D tax incentive claim in April.
A fourth drug candidate, DMX-700 for chronic obstructive pulmonary disease (COPD), is in preclinical testing.
This story was developed in collaboration with Dimerix, a Stockhead advertiser at the time of publishing. This story does not constitute financial product advice. You should consider obtaining independent advice before making any financial decisions.
The post 2020 is just getting better for biotech Dimerix appeared first on Stockhead.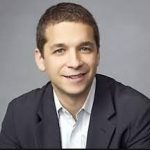 Barry Stroman was a reporter for Zerg Watch, before becoming the lead editor. Barry has previously worked for Wired, MacWorld, PCWorld, and VentureBeat covering countless stories concerning all things related to tech and science. Barry studied at NYU.